Since its launch in 2004, Arcana has established itself as a successful entertainment company. Producing engaging storytelling with compelling art, Arcana is an innovative leader in the development of intellectual properties across all platforms. Arcana's library of wholly owned intellectual properties contain well over 5,000 characters that transcend gender, age, and cultural and geographic boundaries. Arcana owns one of the world's largest libraries of graphic novels. 


In 2012, Arcana opened an animation division to develop and produce it's content for all platforms including film, television, direct-to-home and digital media. This extention of our comic book characters has provided new merchandising vehicles across all retail product lines. By combining our commercialization strategy with our extensive storytelling, packaging, and corporate management abilities, we seek to build a strategically diversified and profitable character-based entertainment business. Arcana has the experience of animated production, a top notch team to execute a plan and is a Canadian company that receives tax credit benefits for content production as well as research and development.
Key Personnel
Sean Patrick O'Reilly
CEO and Founder

sean@arcana.com

Sean's passion and energy has driven the vision behind Arcana studios. Sean continues to push the limits of story telling by using a trans-media approach to adapting stories into a variety of entertainment mediums. He's won the Top 40 Under 40 award from both the city of Vancouver and on a national level. His original creations include Kade, Ezra, The Gwaii, Clockwork Girl, The Hope Virus, Continuum, Pixies and Mighty Mighty Monsters to name a few.

Michelle Meyers
Vice President of Sales

michelle@arcana.com

Michelle is responsible for producing Arcana's animated series and features and all sales at Arcana. She develops and maintains Arcana's business relationships, as well as ensure that all day-to-day tasks are completed such as payroll, contracts and even shipping. She has four amazing children aged 4 to 9, all of which are union actors in Vancouver with recurring roles.

Emma Waddell
Vice President of Content

emma@arcana.com

Emma coordinates the studio's marketing and content distribution in all media. She is also responsible for the digital media division and emerging media platforms. After finishing film school, Emma joined the Arcana family in 2010 and to develop graphic novels into animated features and has never looked back. She also loves cats.

Vijay Manral
CG Supervisor

Vijay has setup Arcana's animation pipeline and is responsible for all the digital assets and workflow for every production. Vijay has been in the animation and visual effects industry for over 9 years. He is passionate about film making, loves to travel and ride his motorcycle in his free time.

Brendan Hansell
Senior Editor

Brendan Hansell oversees all the editing for Arcana's productions. Born in Vancouver, he graduated from the Art Institute Digital Film and Video program. He has a passion for story-telling, and a keen visual eye. Brendan enjoys working in every aspect of filmmaking from development to post-production.

Gary Yuen
Senior Modeller

Gary is responsible for overseeing and creating all CG assets for Arcana's animated projects. His sense of beautiful aesthetics and technologically sound Maya modelling works hand in hand to create production ready models. Gary was born in Vancouver and has been fascinated with cartoons since he was a child. On his spare time he still watches cartoons and explores the ever evolving 3d modeling process.

Baylee Neubeker
Animator

After pursuing a career in veterinary medicine for 3 years, Baylee decided she wanted to focus on her creative side, so she packed her bags and left for animation school. She now works in Arcana's animation layout department, working alongside others who have the same creative outlook.

Adam Christensen
Editor

Adam's skillsets are diverse and his responsibilities include editing animatics, motion comics and Arcana's feature films. Adam Christensen has been interested in film and t.v ever since he received his first camera when he was 12 years old. He graduated from the Broadcast, Television and Communications program at BCIT.

Mark Poulton
Creative Consultant

Mark Poulton is a comic writer who created the hit series,

Koni Waves

, which is being developed as a TV series. He is a co-scripter of DC's Hawkman, writer of Image's Avengelyne and the Eagle Award Nominated Children's book "

A Cat Named Haiku

".

Erik Hendrix
Creative Consultant

Raised on a steady diet of B-movies, science fiction, fantasy novels, and comic books, Erik Hendrix has become a mad-scientist creator and world-builder at Arcana. He is happily married with his wife, Amanda, and two pups, Jovie and Darla.

Amanda Hendrix
Creative Consultant

Amanda is the Senior Editor of the Arcana team, and with a wealth of knowledge and experience, she is the front line for the quality of the award-winning books Arcana readers have come to know.
Partnerships
Arcana recently completed production on The Clockwork Girl, and is in production on the animated TV series Kagagi: The Raven and the animated feature film Pixies.
Arcana is also partnered with numerous producers, some include Gale Ann Hurd ("Terminator," "Aliens") on Gearhead, Alexandra Milchan (Sylvestor Stallone's "Bullet to the Head") on Blade of Kumori, Scott Milam ("Mother's Day") on Gauze, Doc Wyatt ("Napoleon Dynamite") on The Intrinsic, JC Spink ("The Hangover") on Langley High and The Order, Phyllis Carlyle ("Se7en") on Loosely Based. Recently selling World War X to WB, and Continuum to Relativity, Arcana's successes are only beginning.
Arcana is represented by leading Hollywood talent agency, Resolution and is managed by Gotham Entertainment.
Current productions include Gale Ann Hurd ("Walking Dead", "Terminator) on Gearhead, Doc Wyatt ("Napoleon Dynamite") on 100 Girls, JC Spink ("The Hangover") on Continuum, Alexandra Milchan (Sylvestor Stallone's "Headshot") on Blade of Kumori, Hans Rodinoff and Hollywood Media Bridge (Lost Boys: The Tribe) on Raise Kane, Scott Milam (Mother's Day) on Gauze, Ben Magid (Hack/Slash) on Trout, Jar Productions ("Hidden Howie) on Philosopher Rex.
Notable Awards & Achievements
Arcana remains independent of major entertainment studio affiliation and has been awarded the Digital Readiness Grant from BCFilm, a development fund from Telefilm, the Digital Springboard Program for NMBCA as well as the following:

2005
- "Joe Shuster Award for Outstanding Publisher of the Year" for sales in year 2004

2007
- Named one of the Top 25 Fastest Growing Businesses by Business in Vancouver
- Founder and CEO Sean O'Reilly is named a Top 40 Under 40 by Business in Vancouver
2008
- Won Silver Medal for the Moonbeam Award for Top Comic/Graphic Novel for "The Clockwork Girl"
- Foreword Magazine: Book of The Year Award Winner in Graphic Novels & Comics for The Clockwork Girl
2009
- Gold Medal for Moonbeam Award for Top Children's Graphic Novel for The Gwaii
2010
- CEO and Founder Sean O'Reilly is awarded Canada's Top 40 Under 40
2012
- Arcana completes production on The Clockwork Girl animated feature film.
- Arcana's The Evil Tree wins Best Original Graphic Novel of 2012 at ComicMonsters.com.
- Arcana's The Evil Tree added to list of best digital first releases at ComiXology.com.
2013
- Playback awards Sean Patrick O'Reilly the Top Ten 2 Watch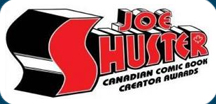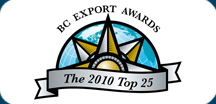 CONTACT
Arcana Comics for Sales and Rights
Vancouver Office:
#31 - 8650 Cinnamon Dr, Burnaby, BC V5A 4H7
Production:
(604) 628-2982