Arcana's employees make us a 'farm to fork' company as we produce all of our content with our incredibly talented staff.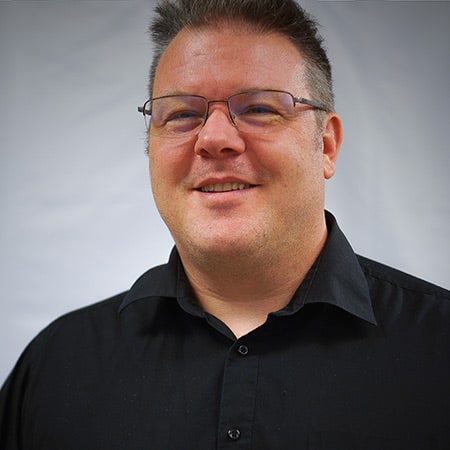 Sean Patrick O'Reilly
CEO/Founder
Sean's passion and energy has driven the vision behind Arcana Studio. Sean continues to push the limits of storytelling by using a trans-media approach to adapt stories into a variety of entertainment mediums. He's won the Top 40 Under 40 award from both the city of Vancouver and on a national level. His original creations include Kade, The Gwaii, Clockwork Girl, The Hope Virus, Pixies, Mighty Mighty Monsters, the Howard Lovecraft series, The Steam Engines of Oz, and Go Fish.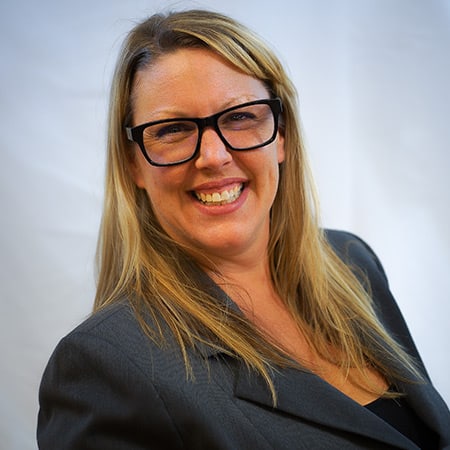 Michelle O'Reilly
VP
Michelle is responsible for producing Arcana's animated series and features and for all sales at Arcana. She develops and maintains Arcana's business relationships and ensures that all day-to-day tasks such as payroll, contracts, and even shipping are completed. She has four amazing children, all of whom are union actors in Vancouver with recurring roles.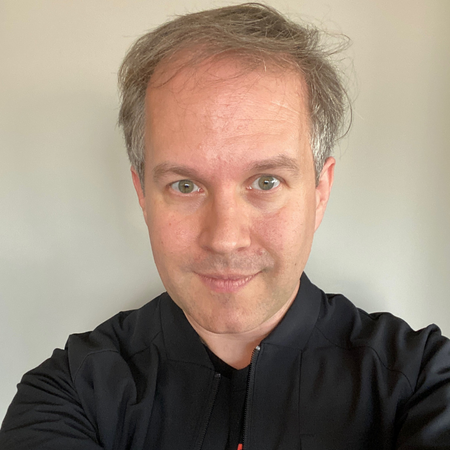 Adam Barnick
Head of Production
As Head of Production, Adam brings his experience working in American film production as well as post production to the table, supervising film deliveries and editing a diverse array of long and short-form projects for the company. As a lover of comics and genre cinema, Adam is excited to continue to help push Arcana's live-action and animated films forward.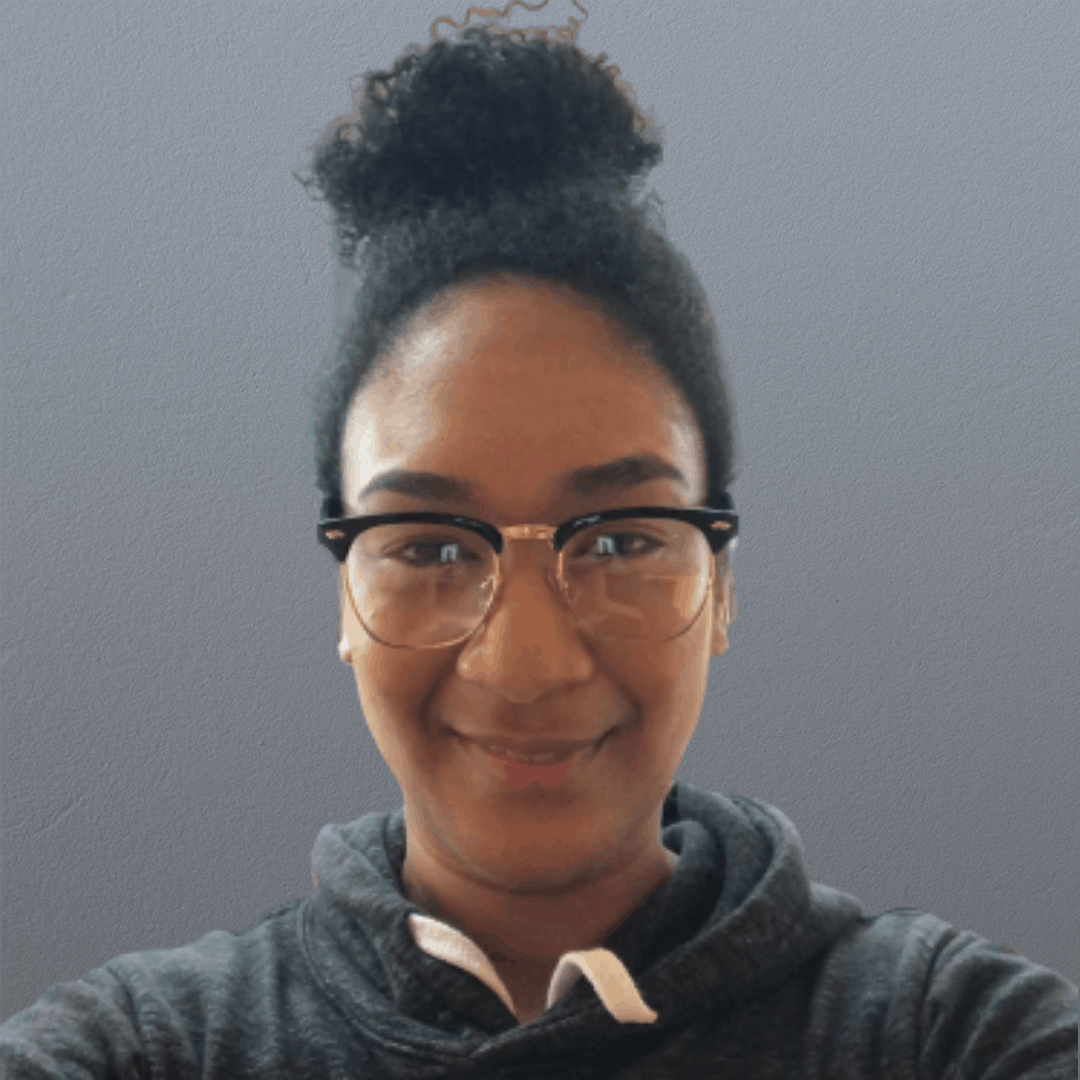 Cene Turner
Bookkeeper
Cene is a student at BCIT working towards a Bachelor of Accounting degree and handles the books at Arcana. Music, Movies, Money, Travel are her driving forces in sculpting her accounting career.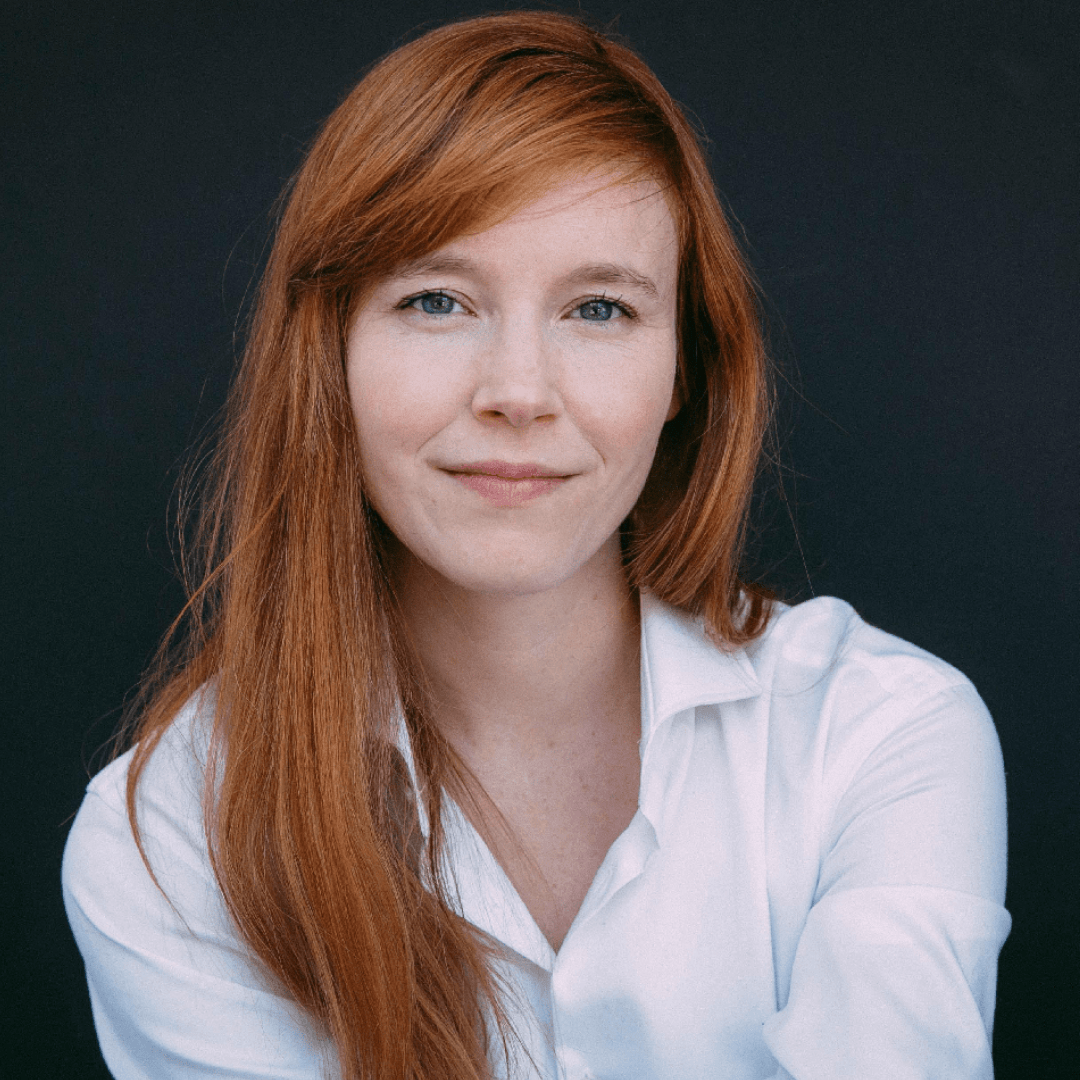 Hayley Gray
Business Affairs Associate
Hayley works on scripted live-action content. Her scripted and documentary work won accolades and awards at festivals around the world and aired on Telus Optik, CBC, and Air Canada. Hayley's documentary HAYASHI STUDIO was nominated for five Leo's and is available on Telus Optik VOD and Air Canada. She is currently in development of a feature documentary, UNARCHIVED, with the National Film Board, and her feature narrative, DRY YEAR, with Film Boldly.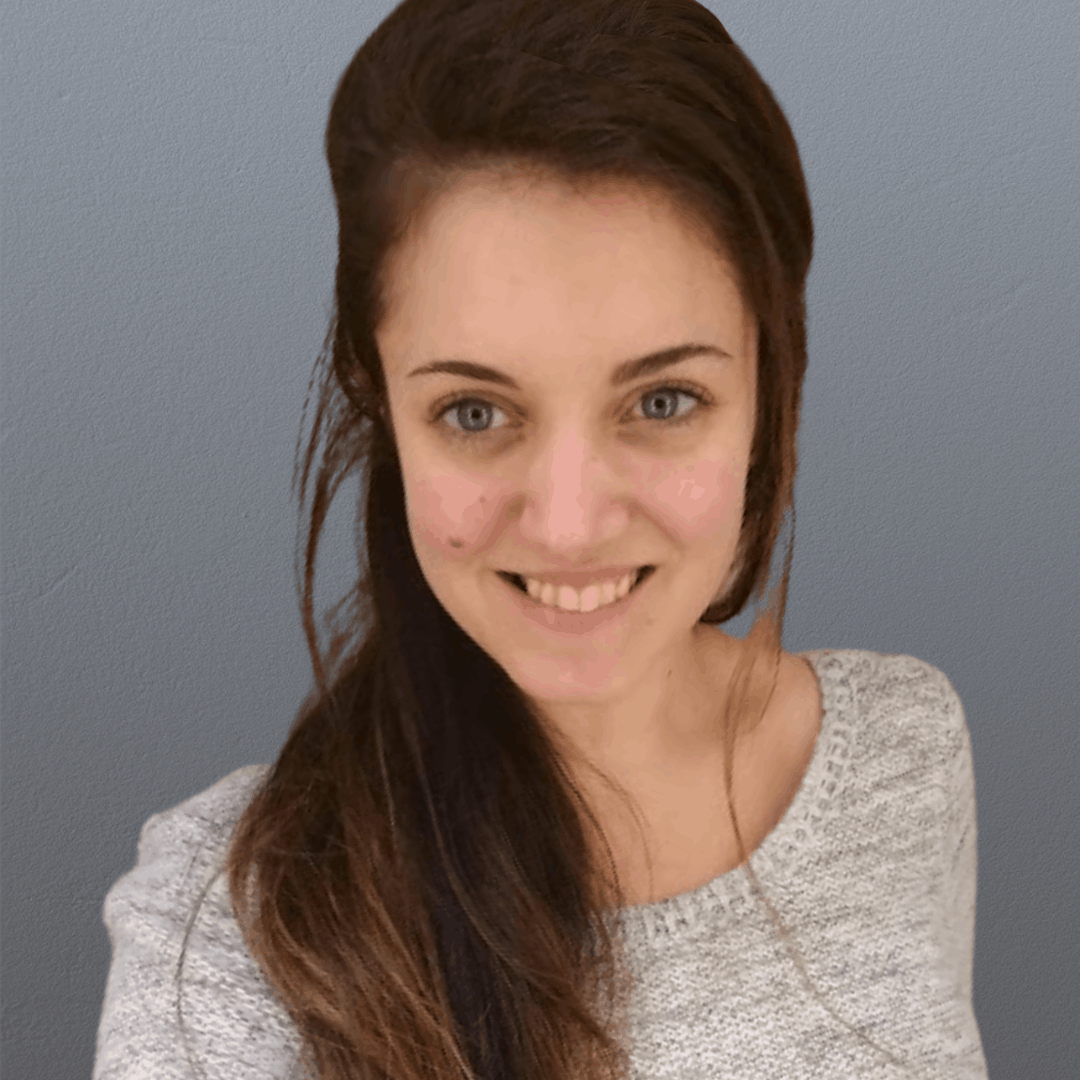 Heidi Gherman
Marketing Manager
Heidi is responsible for planning, producing, and implementing Arcana's brand marketing and public relations. She develops and maintains effective and visually appealing communications and promotional materials to cover all digital channels including our websites, social media channels, and newsletters. Heidi is originally from Argentina so you will surely find her drinking mate 24/7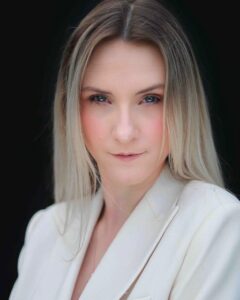 Paulina Krulikowski
Executive Assistant
Paulina Krulikowski is the Executive Assistant at Arcana. A lover of film and design since day one, Paulina holds her bachelors in Industrial Design from Emily Carr University of Art and Design. From the beginning stages of pre-production, production, and post-production, Paulina assists with handling every crucial step in the production process in order to gear towards the team's vision.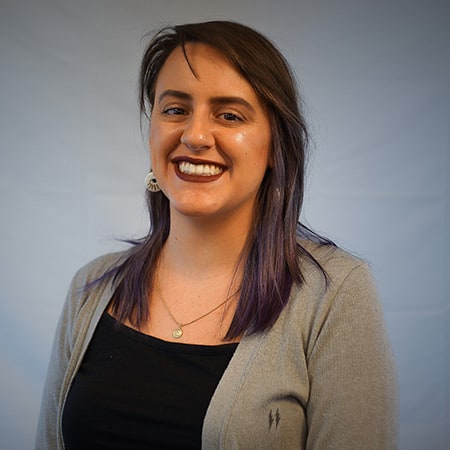 Fernanda Grande
Texture Artist/ Concept Artist
In 2013, Fernanda graduated from the Graphic Design program at the University Positivo in Curitiba, Brazil and the VFX program from the Art Institute of Vancouver. She is passionate about compositing, motion graphics, graphic design, lettering and modern art.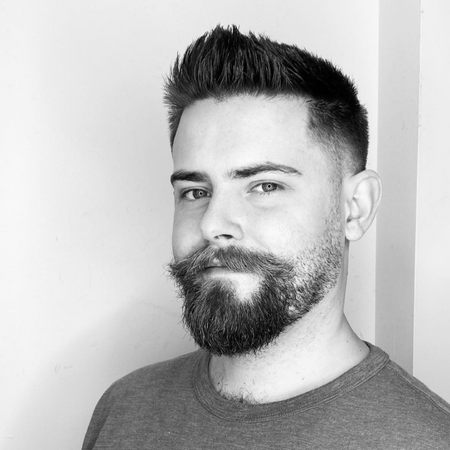 Corey Jessee
Assets Supervisor
Corey is responsible for overseeing all Assets and Environments for Arcana's animated projects. His technical and artistic understandings improve overall production quality while encouraging a highly efficient workflow. Corey takes interest in other areas of entertainment in his spare time, animation and video games are among his favorite things to enjoy in his down time.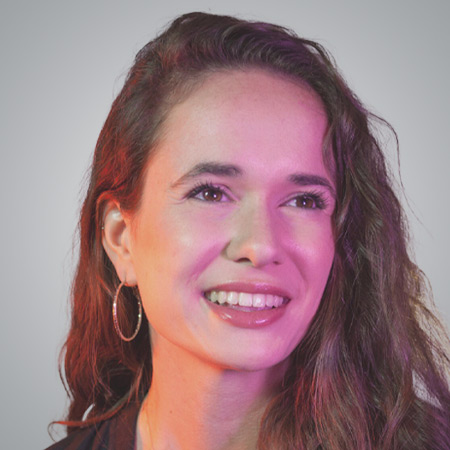 Lauren Gillies
Head of Development
Lauren began her career as a production assistant at OUTtv, and has since worked for Odyssey Media, Omnifilm Entertainment and, most recently, as the Head of Video Production for Bear's Blooms. In 2018, she received her Master's Degree in Documentary Media from Ryerson University. In her spare time, Lauren enjoys photography, hiking, and watching movies.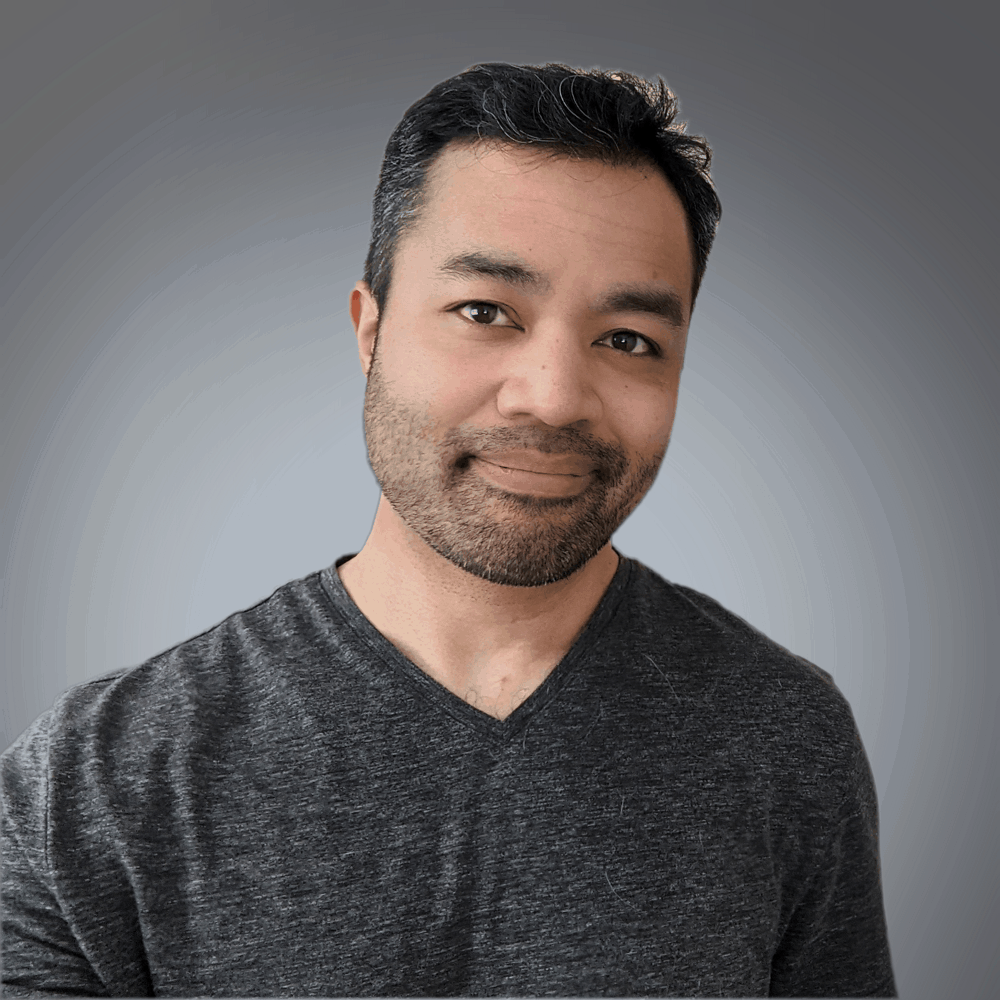 Adrian Sairin
Animator
Adrian hails from Bay Area, California where he went to school for animation. Having worked in games, VFX and TV commercials, he found feature animation to be his passion. He now resides in Victoria, BC with his dog and fiance. Some of his favorite things include being on the ocean, pizza, and movies about androids.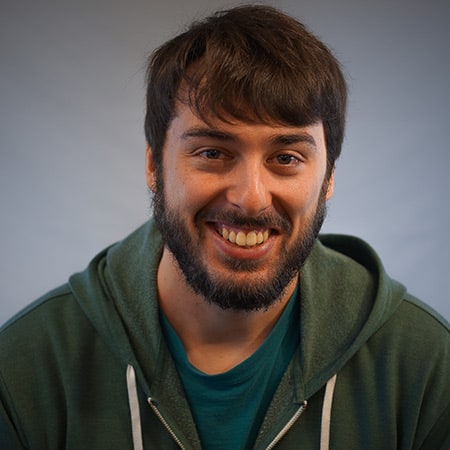 Aaron Strasbourg
CG Supervisor
Aaron is the Lighting/Compositing Supervisor at Arcana. He has a vast skill-set and range of experience compositing for major studios. Aaron is a very technical artist that knows Nuke inside and out. His passion for VFX is what drives him to do the very best.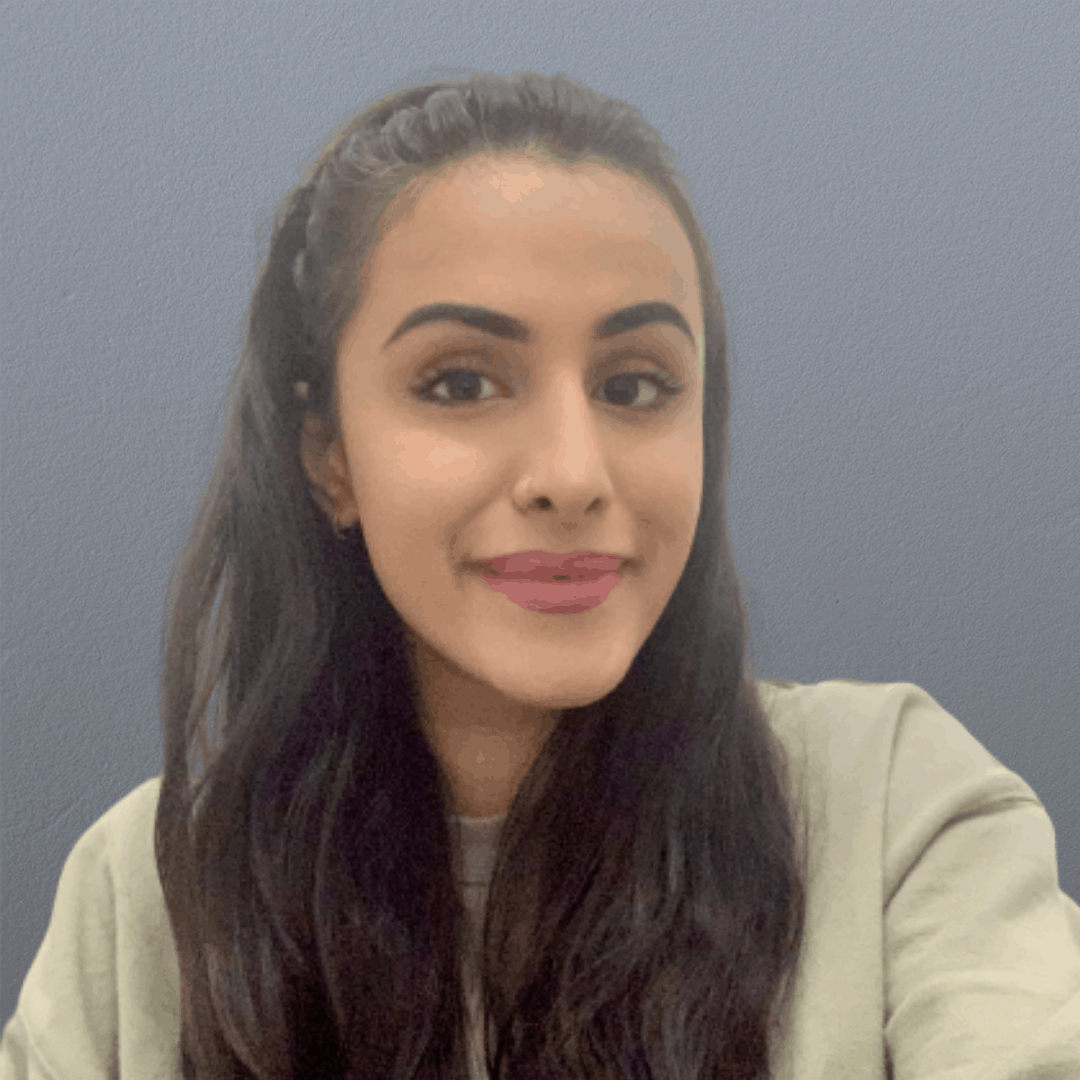 Aman Gill
FX Artist
Aman is an FX Artist with a passion for creating magical effects. Growing up she loved watching fairytales and has wanted to create magic ever since! Aman is also a self-proclaimed foodie and loves trying new food. In her spare time, Aman enjoys painting, writing, and practicing yoga.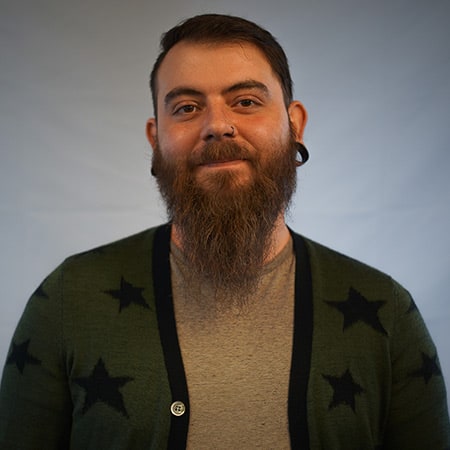 Brandon Parnell
Modeler
Brandon is a 3D generalist with a passion for creating stylized environments. He enjoys storytelling through models and textures, and his desire to make every frame a painting is what is most rewarding for him. Outside of work, Brandon enjoys cooking and baking.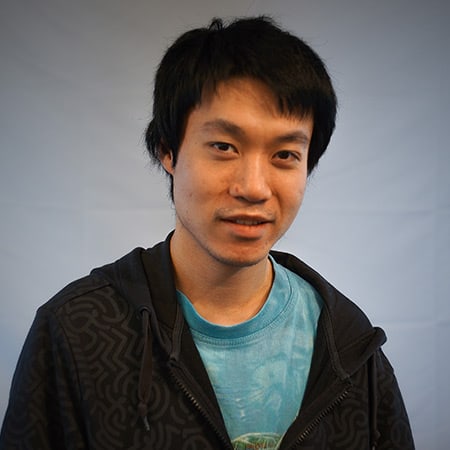 Billy Zhao
Animator
Billy graduated from the Art Institute of Vancouver in Animation Art & Design. His focus at Arcana includes character animation, animation cleanup, and rendering. During his spare time, Billy enjoys watching movies and anime. He also enjoys playing sports & video games, and his favourite movie of all time is Spirited Away.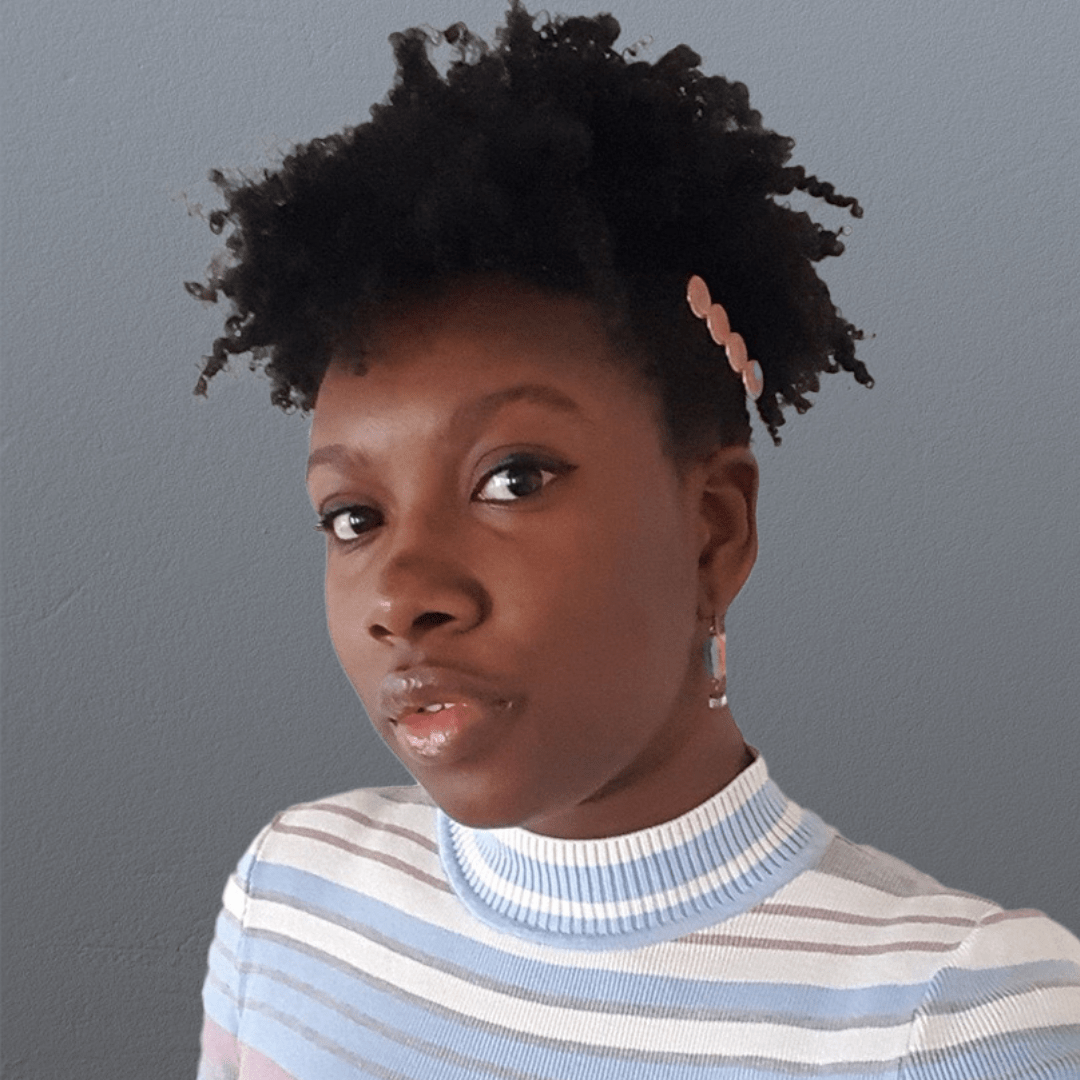 Alexandria Phillip
Animator
An artist with many names, Alexandria also goes by the names Alex or AJ. She graduated from the Sheridan College Animation program with a focus on backgrounds and design. In her free time, she likes making songs, writing stories, and cruising around on her longboard.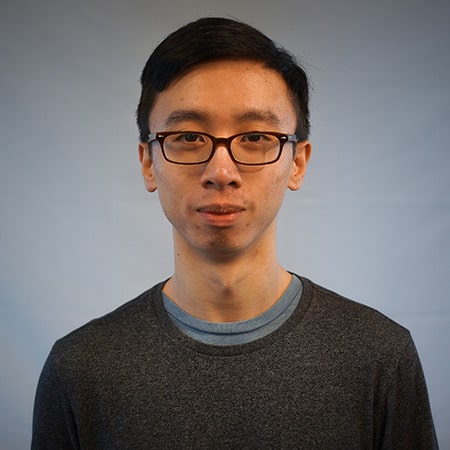 Chris Trinh
Editor
Raised on cartoons and the morbid fascinations of early YouTube, Chris is Arcana's Senior Editor. Having graduated from the Motion Picture Arts Program at Capilano University, Chris edits Arcana's feature films and motion comics.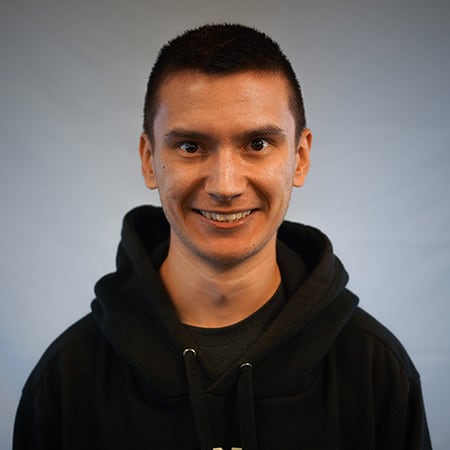 Curtis Kristiansen
Modeler/ Render Wrangler
Curtis is an artist at Arcana, part of the lighting and rendering team. Originally from Saskatoon, SK, Curtis moved to Vancouver to attend LaSalle College. He received his diploma in 3D Modeling for Animation and Games in the fall of 2017. He is a big gamer, loves sports and is a Star Wars freak.
Craig Macdonald
Animator
A 3D Animator at Arcana, Craig graduated from the 3D Animation for Film and Games program at Capilano University, and feels extremely lucky to be able to do what he loves for a living. In his spare time, Craig enjoys gaming, reading & playing Dungeons and Dragons.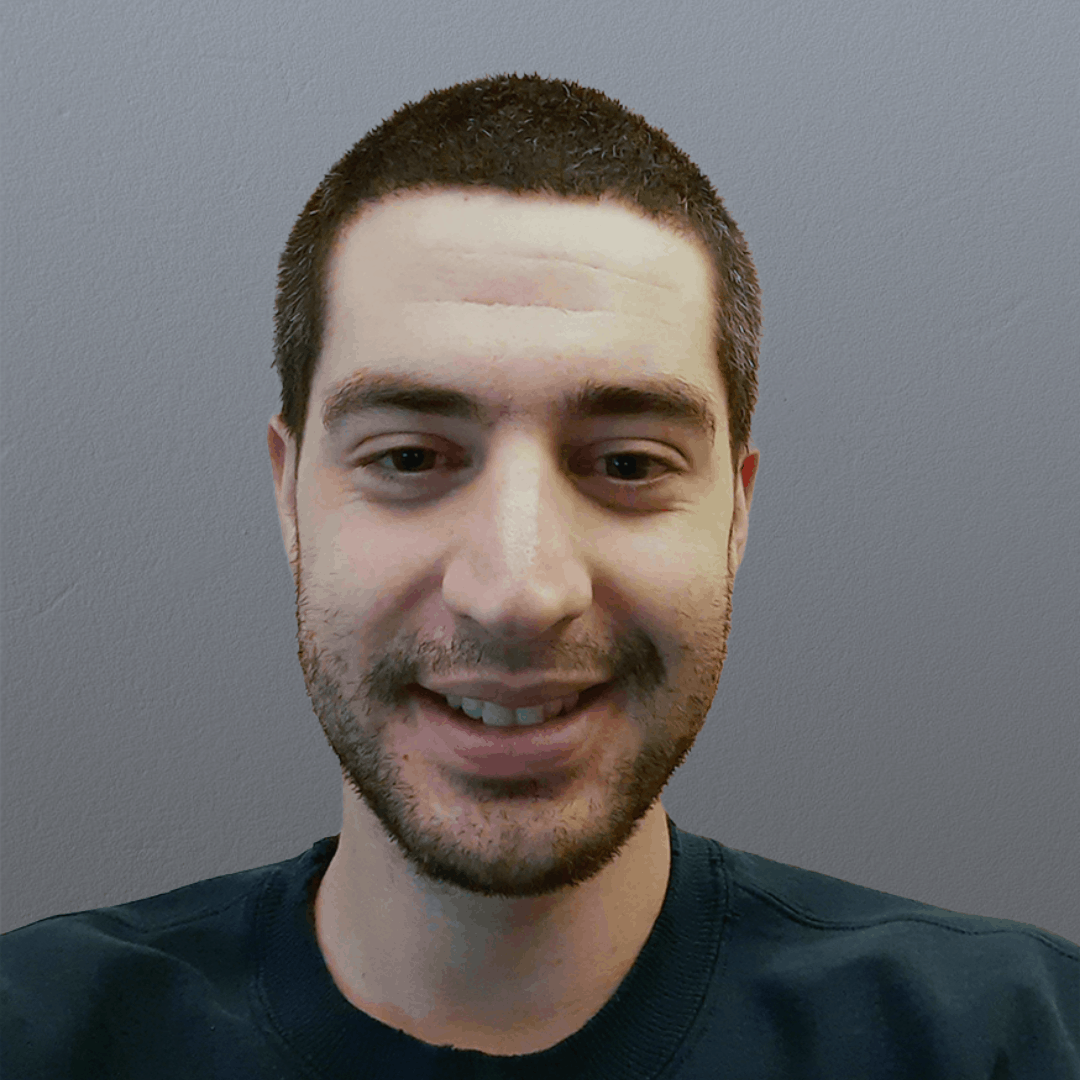 Daniel Slapcoff
Videographer and Editor
Daniel Slapcoff is a videographer and editor for Arcana. He moved from his hometown of Montreal to Vancouver in 2020 to pursue his passion in all aspects of film and television production, and to explore the great outdoors. There is a special place in his heart for moments spent alone in the forest. He spends a lot of his free time eating food or thinking about eating food. Daniel loves coffee. Daniel loves other things as well but…mostly just coffee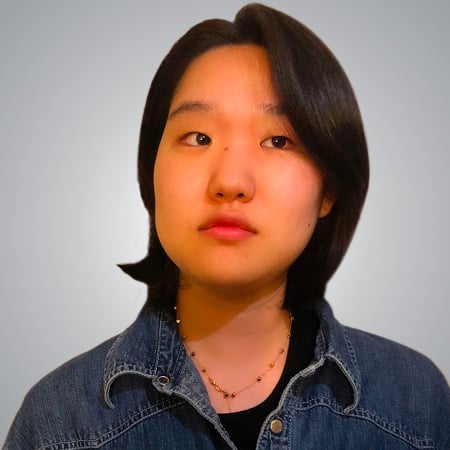 Euna Kyung
Animator
An animator at Arcana, Euna's credits include "Heroes of the Golden Masks". She graduated from Vanarts with a diploma in 3D animation, and has since been working as an animator for over six years on numerous productions. When not at work, Euna spends her time playing with her dog, drawing, sculpting, putting special fx makeup on her husband, and playing Animal Crossing.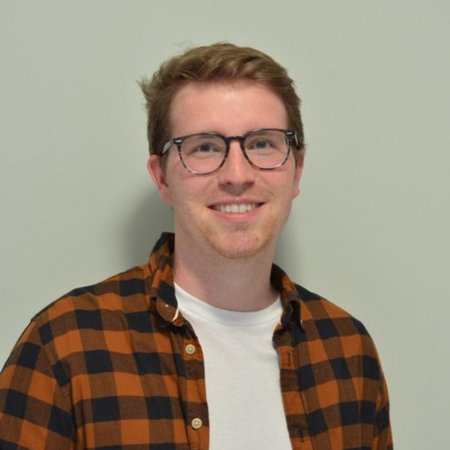 Jeff Janz
3D Modeller
Jeff is a 3D artist working on Arcana's animated projects. He is steadily honing his skills in both modelling and texturing to create aesthetically pleasing assets for production. Jeff was born in Penticton BC, and moved out to the Greater Vancouver area to pursue his passion for 3D art. He enjoys stylized genres and animated series and is inspired by how limitless 3D production is becoming.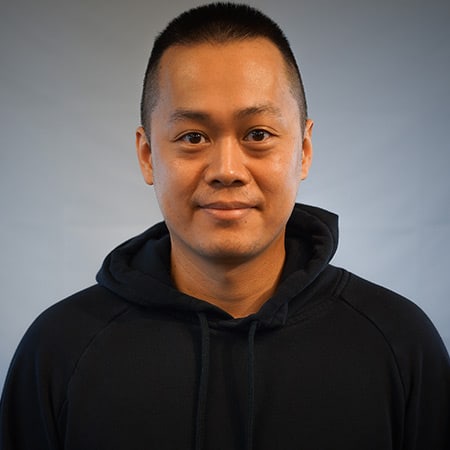 Gary Yuen
Senior Modeler/Character Designer
Gary is a 3D artist with a passion for digital art, especially 3D modeling. He spends his spare time sharpening his skills as an artist in his sketchbook.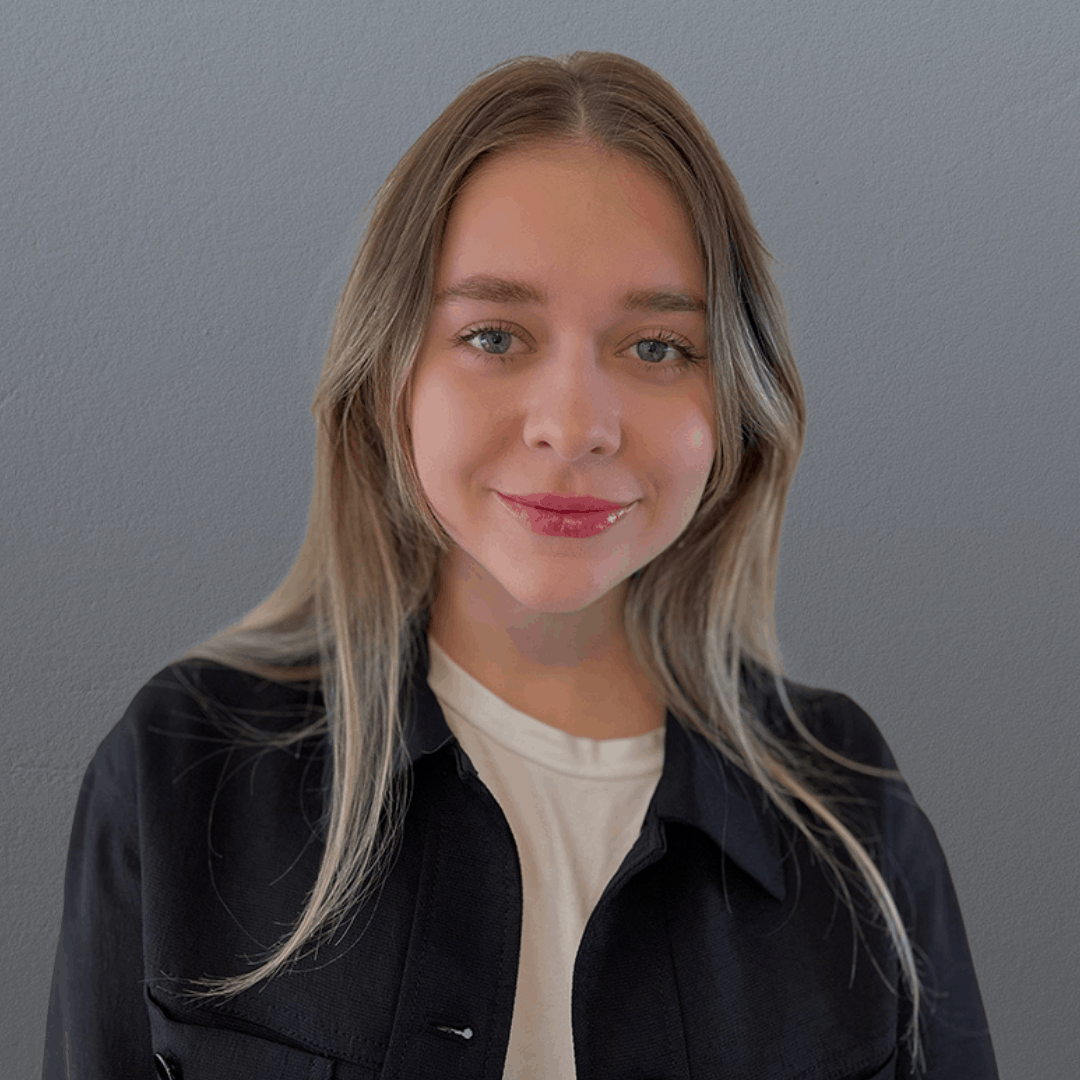 Hannah Guilfoyle
Graphic Designer
Hannah is a passionate graphic designer and a 4th year Communication Design Student at Emily Carr University of Art & Design. As a part of the Arcana team, she loves creating bold and effective material that conveys story and tone for all kinds of different projects. Outside of work, she loves going to the gym, cooking fun recipes and online shopping.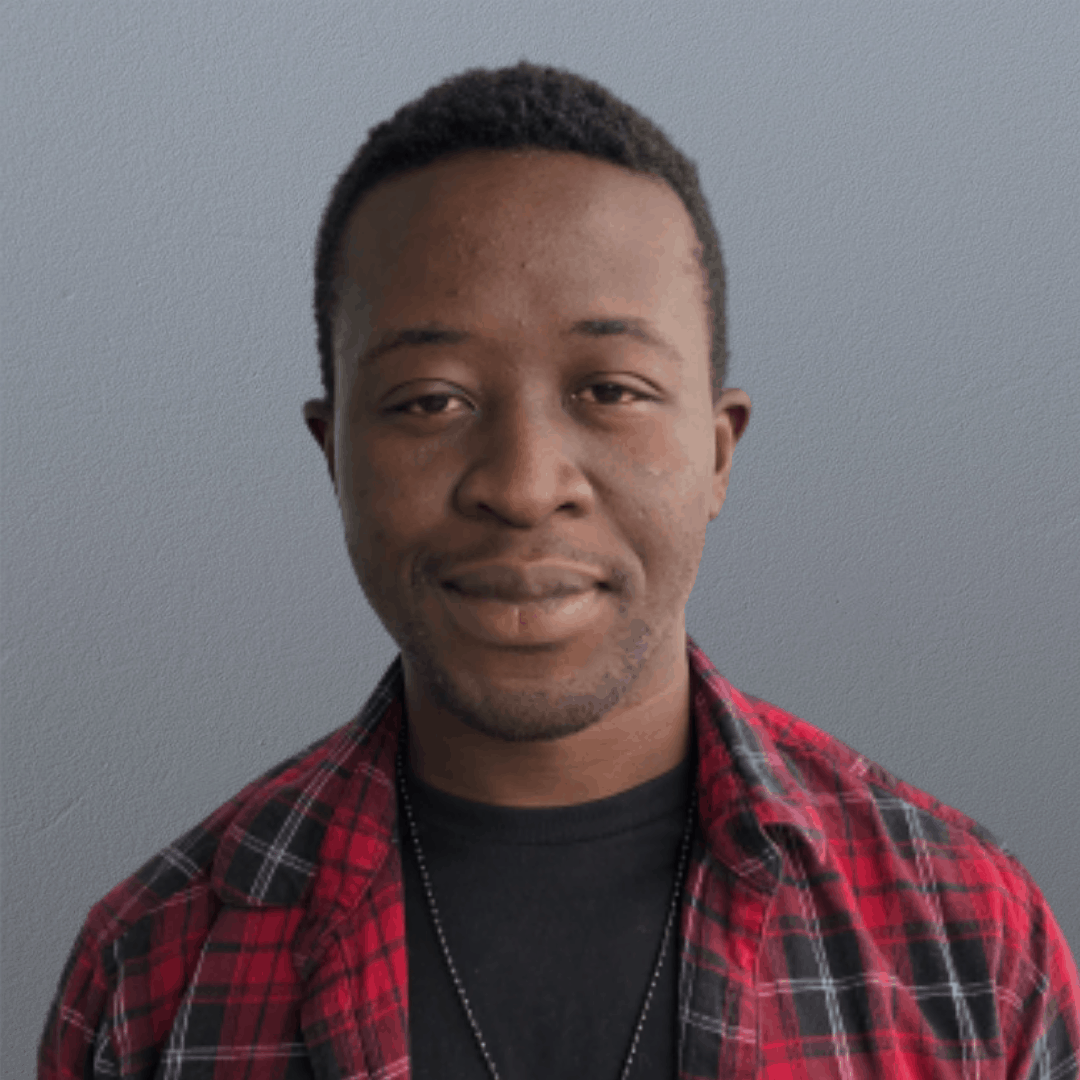 Haqui O. Gbadamosi
Born in Nigeria, and moved to Canada for college. An 8 year professional in film/animation. An artist with a passion for his work,  dog, and a lover of culinary enthusiast. Haqui runs custom art clothing projects in his free time and would like to run an art Gallery one day .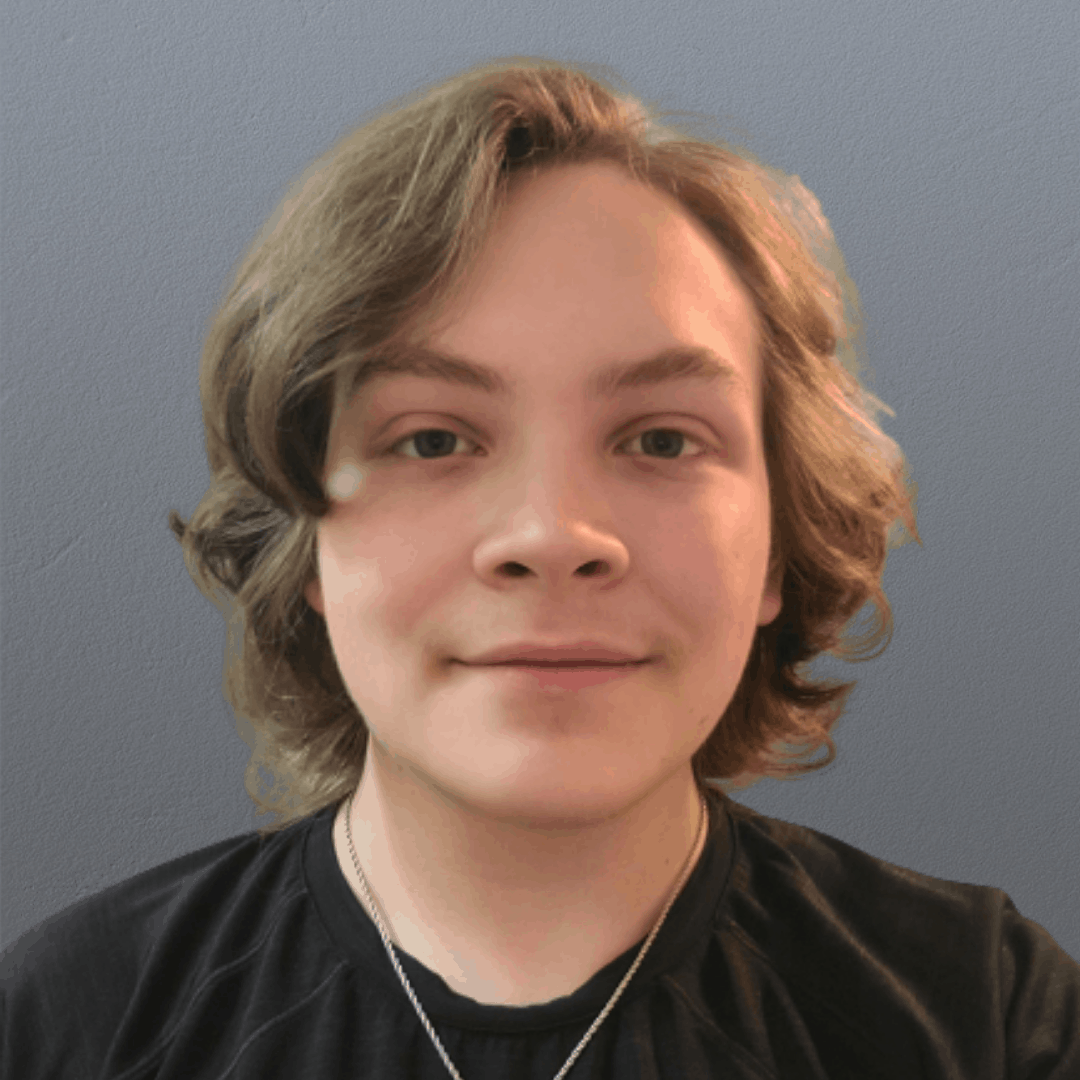 Matthew Brown
Matt graduated from BCIT in 3D Modeling, Art, and Animation in 2019, and has been further strengthening his skills since.
He has always been fascinated by bringing life to worlds and characters through acting and animation. He has been doing
art since he can first remember. In his free time, he enjoys playing the guitar and banjo, gaming, hiking,
and doing lots of art!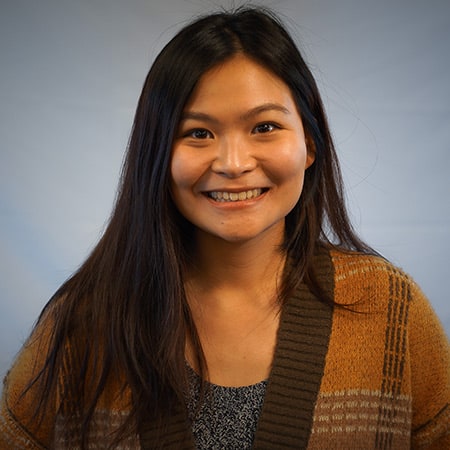 Irene Liu
Animator
Animation has always been a part of Irene's life. Studying and working in animation has not only enhanced her love for the art form, but has also grown her admiration for the artists that contribute to the industry. It is this appreciation that ultimately led Irene to her career at Arcana. In her spare time, she loves listening to music, traveling and playing video games.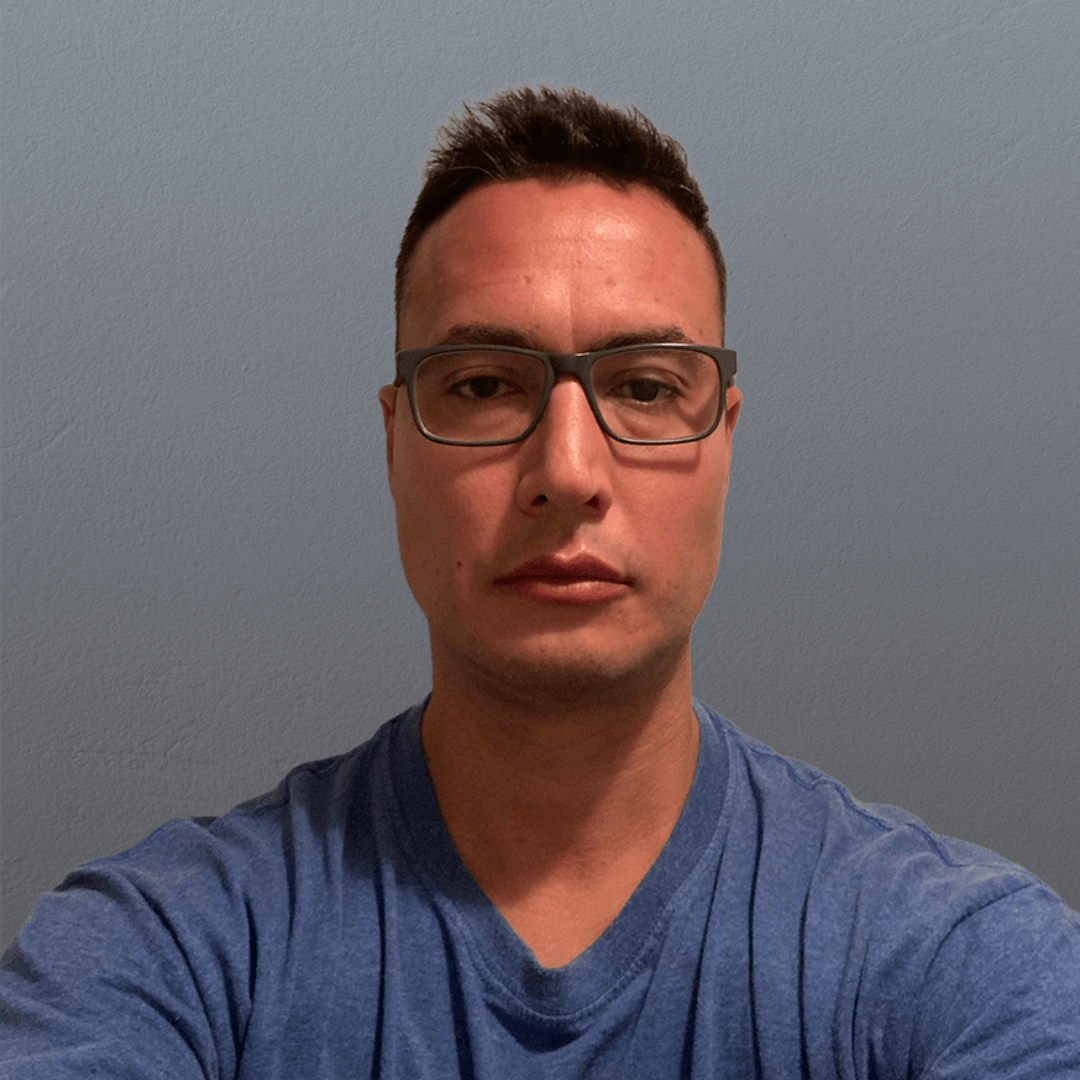 Manuel Mendia
Compositor
Manuel is a compositor. He really enjoys Anime and superhero movies. His favourite food: Tacos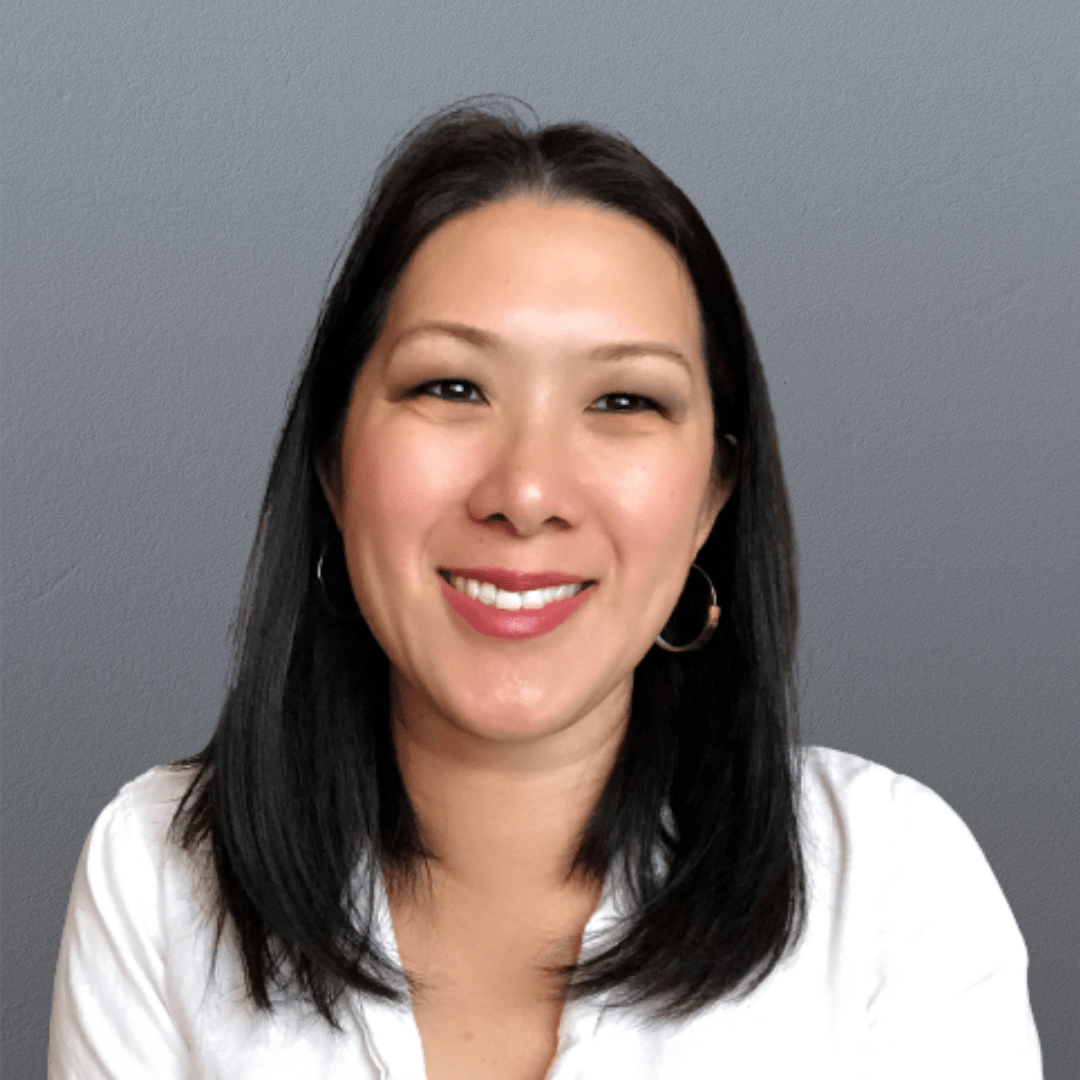 Amy Duarte
Compositor
Amy brings a lot of experience to the studio as she has worked for Walt Disney Animation Studios, Sony, ILM. Her credits are on more than 30 feature films like "Pirates of the Caribbean: At World's End", "The Amazing Spiderman", "Fantastic Four" and "Mr. and Mrs. Smith" to name a few.
Raised in three different countries, fluent in six languages, and an avid polo player. Amy is currently working on Heroes of the Golden Mask.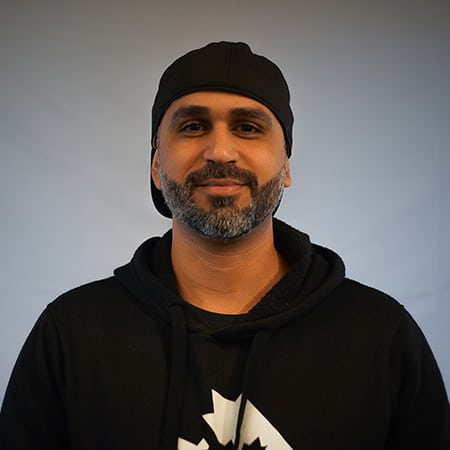 Lenny Figueiredo
Lead Animator
Lenny is from Brazil and originally planned to become a concept artist. After finishing the Animation, Art & Design program at the Art Institute of Vancouver, he soon discovered his passion for animation. Lenny is always practicing to improve his skills and enjoys watching amazing films and TV shows. His favorite food is barbecue!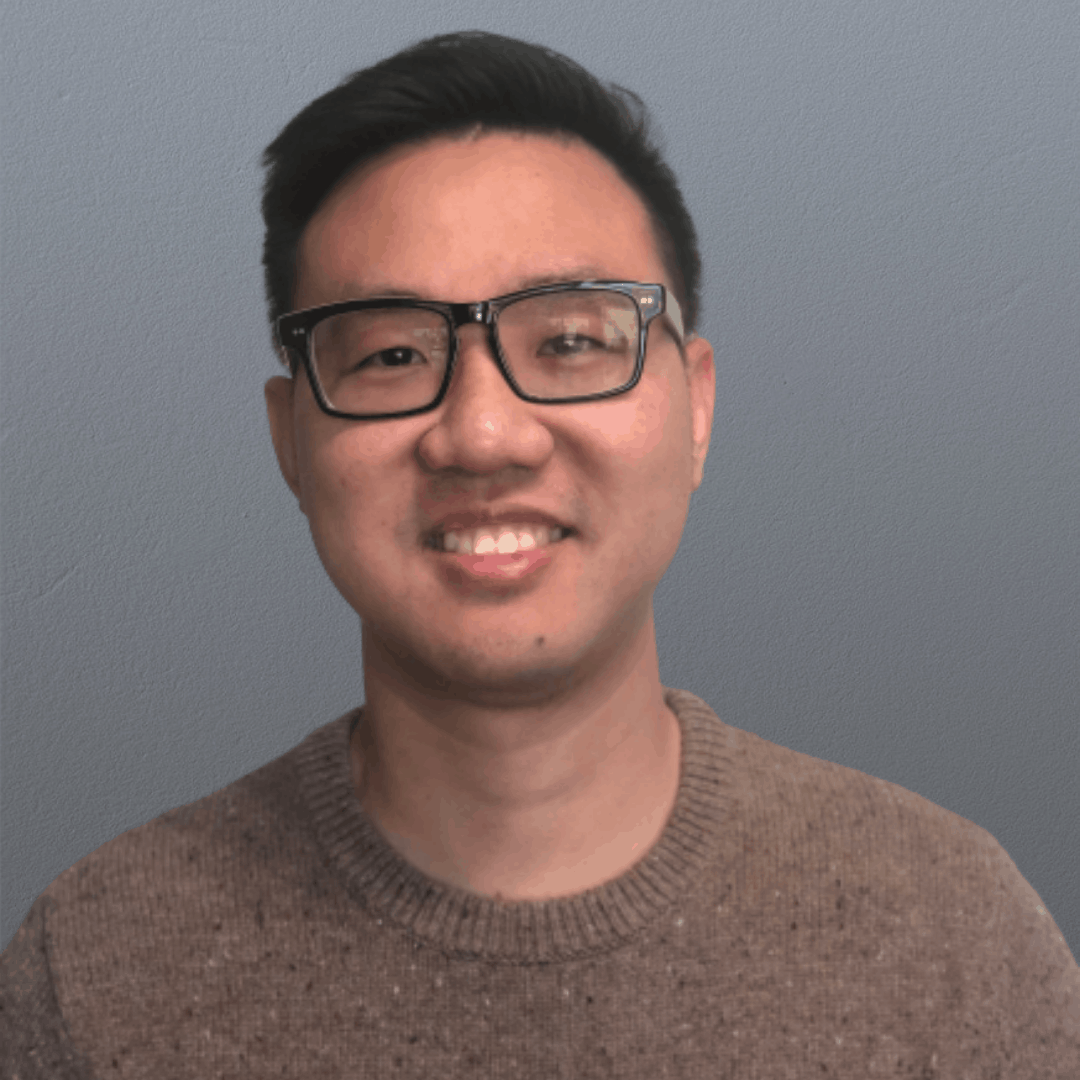 Oliver Taw
3D Animator
Oliver is a 3D animator who graduated from the SFU's School of Interactive Arts & Technology. He has experience in various design disciplines, but his passion lies in animation. When he's not working, Oliver enjoys playing video games as well as other outdoor activities.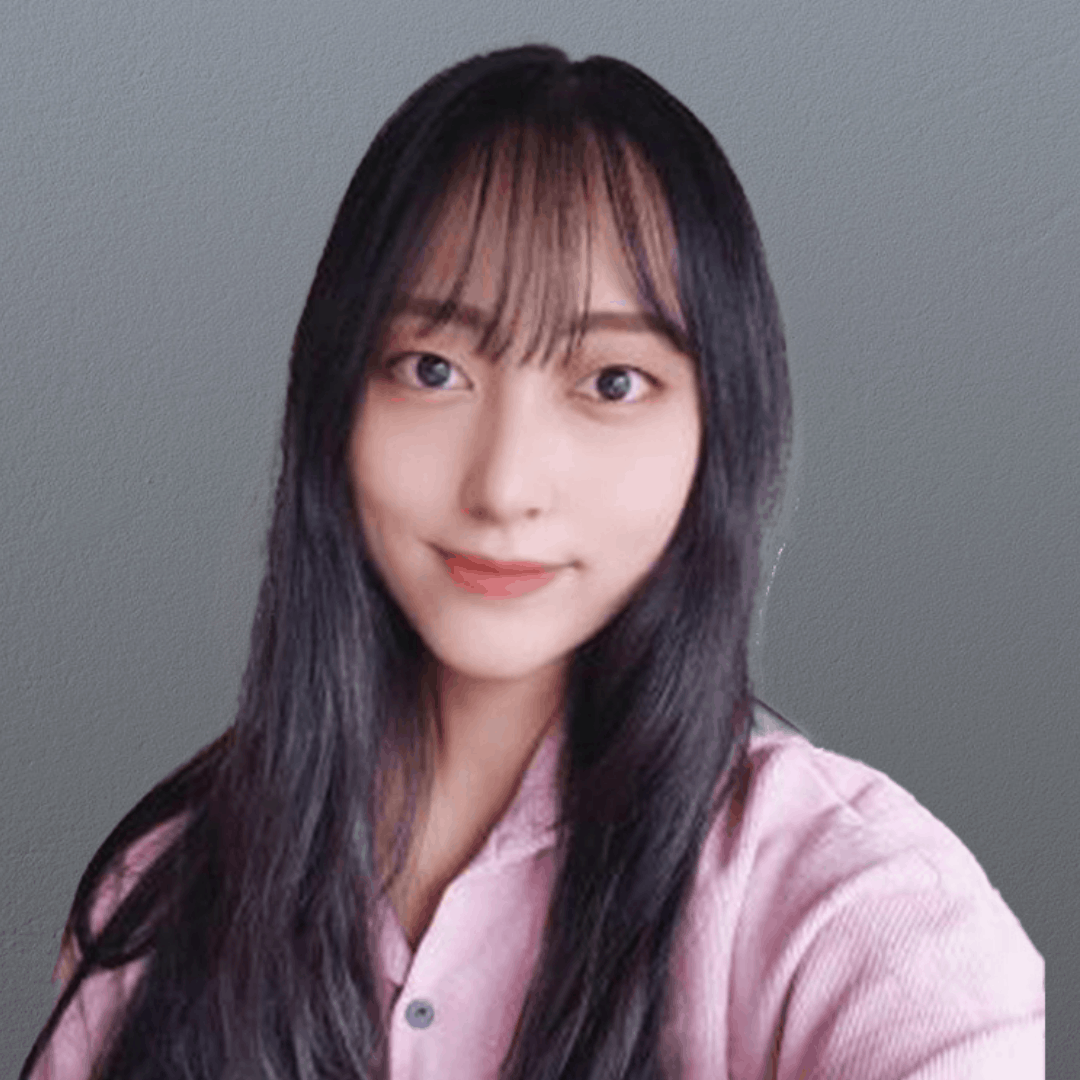 Euna Lee
Visualizing a story through lighting and compositing is always fun and makes me passionate about my job. I spend my free time playing online games with my friends or taking care of plants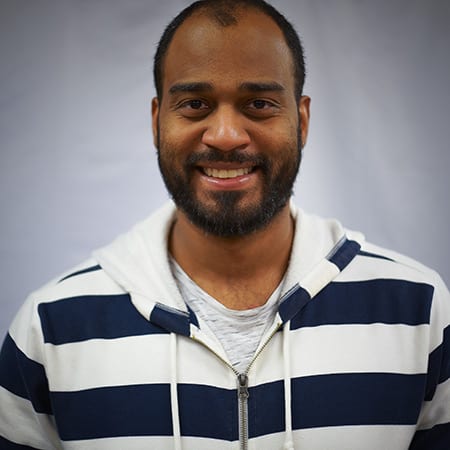 Luis Arturo
Rigging TD
Luis is Arcana's Rigging TD and makes sure that all rigs and characters function efficiently within Arcana's pipeline. Luis moved from the Dominican Republic to study 3D animation at Vancouver Film School. His favorite hobbies are social latín dancing, cooking, and watching movies.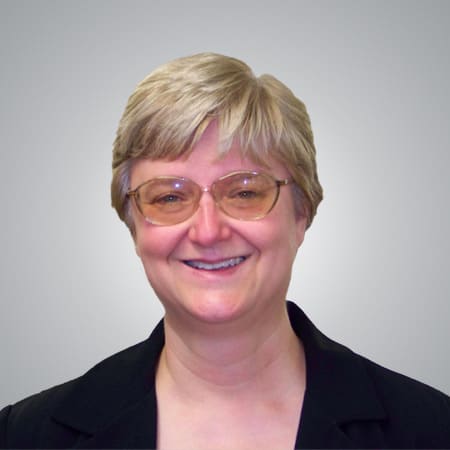 Marianne Gorczyca
Senior Rendering Pipeline Engineer
Marianne has written pipeline software for feature films from major studios, including DreamWorks, Disney, Sony, and The Jim Henson Company. She has also held Senior Software Engineering roles at Disney for film asset management and at Fox Filmed Entertainment for Research and Development. Outside of work, Marianne enjoys playing pinball, trivia & board games, going to the beach, watching movies and getting together with friends.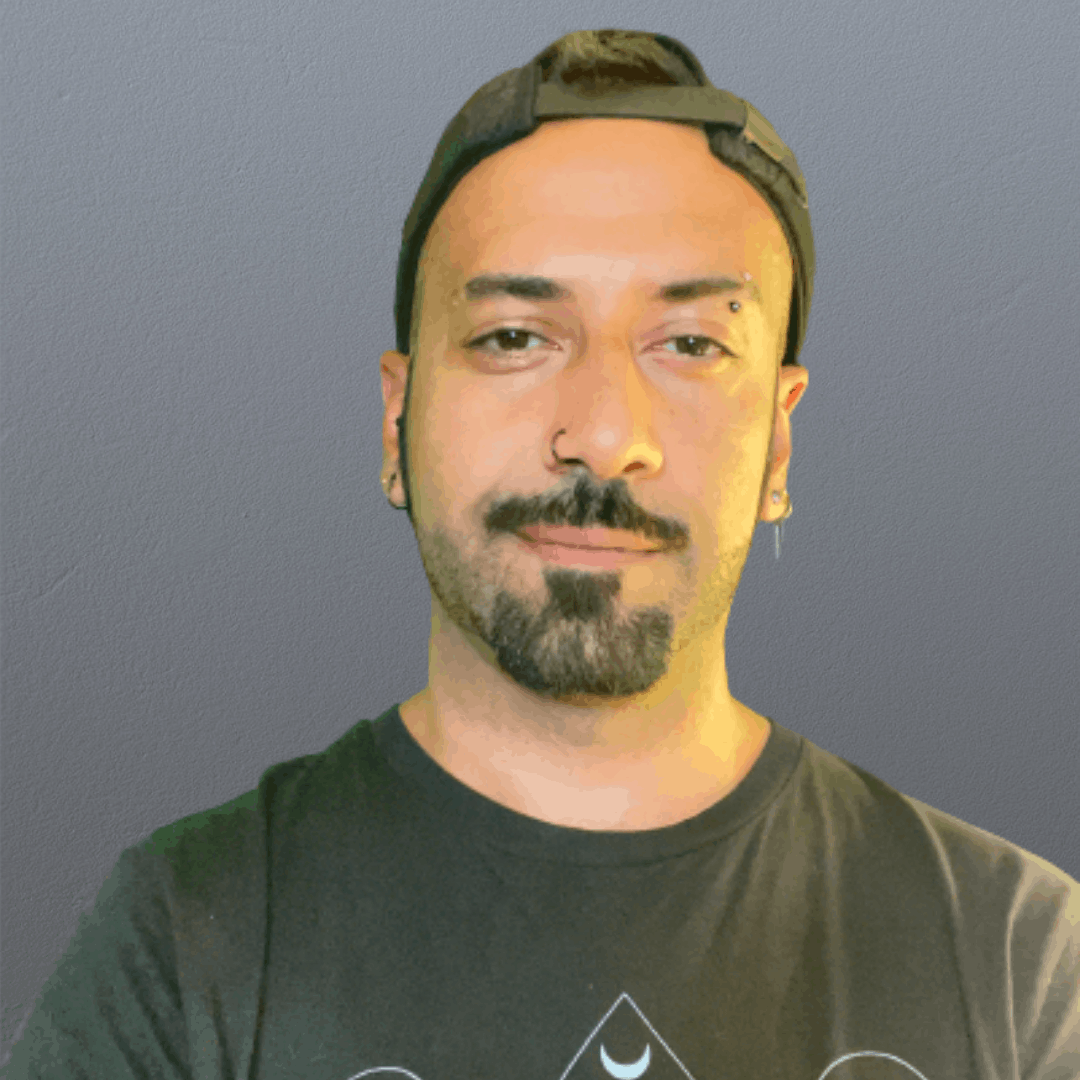 Moe Badah
Previs & Virtual Production Unreal Developer
VR & AR, Interactive Media Developer, experienced in media production and video game development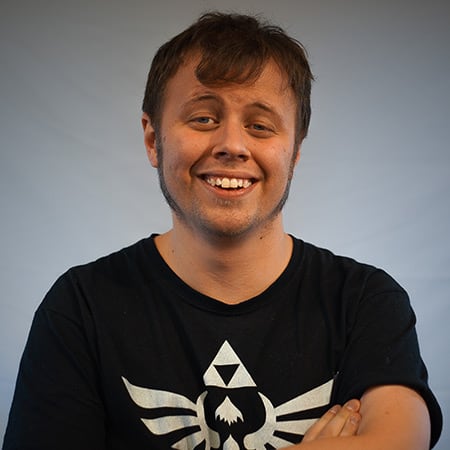 Mitchell Carvell
Modeler/Rendering TD
Mitchell is a 3D Modeler who graduated from the Art Institute of Vancouver. He enjoys modeling environments, props and sets. Mitchell loves his job at Arcana and the people he works with.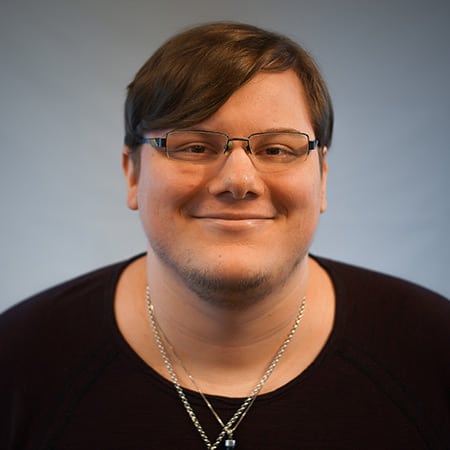 Mitchell Ludford
Animator
Mitchell's focus at Arcana is on character animation. He is a graduate of the Art Institute of Vancouver and has had a passion for animation for as long as he can remember. Mitchell is an enthusiastic individual who loves life and his job.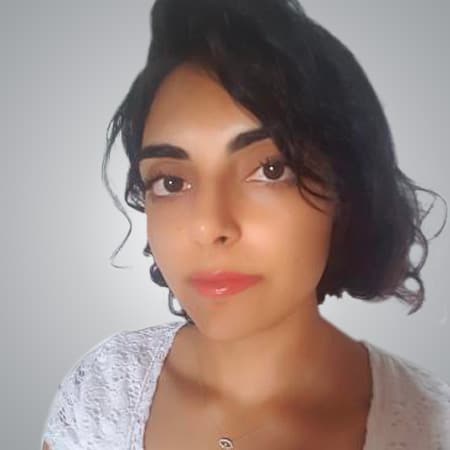 Nancy Dhillon
Animator
Nancy is part of the animation team at Arcana. She has been with Arcana since 2015, shortly after graduating from the Art Institute of Vancouver with a diploma in animation. On her days off, she enjoys working out, creating artwork or simply spending time outdoors in nature.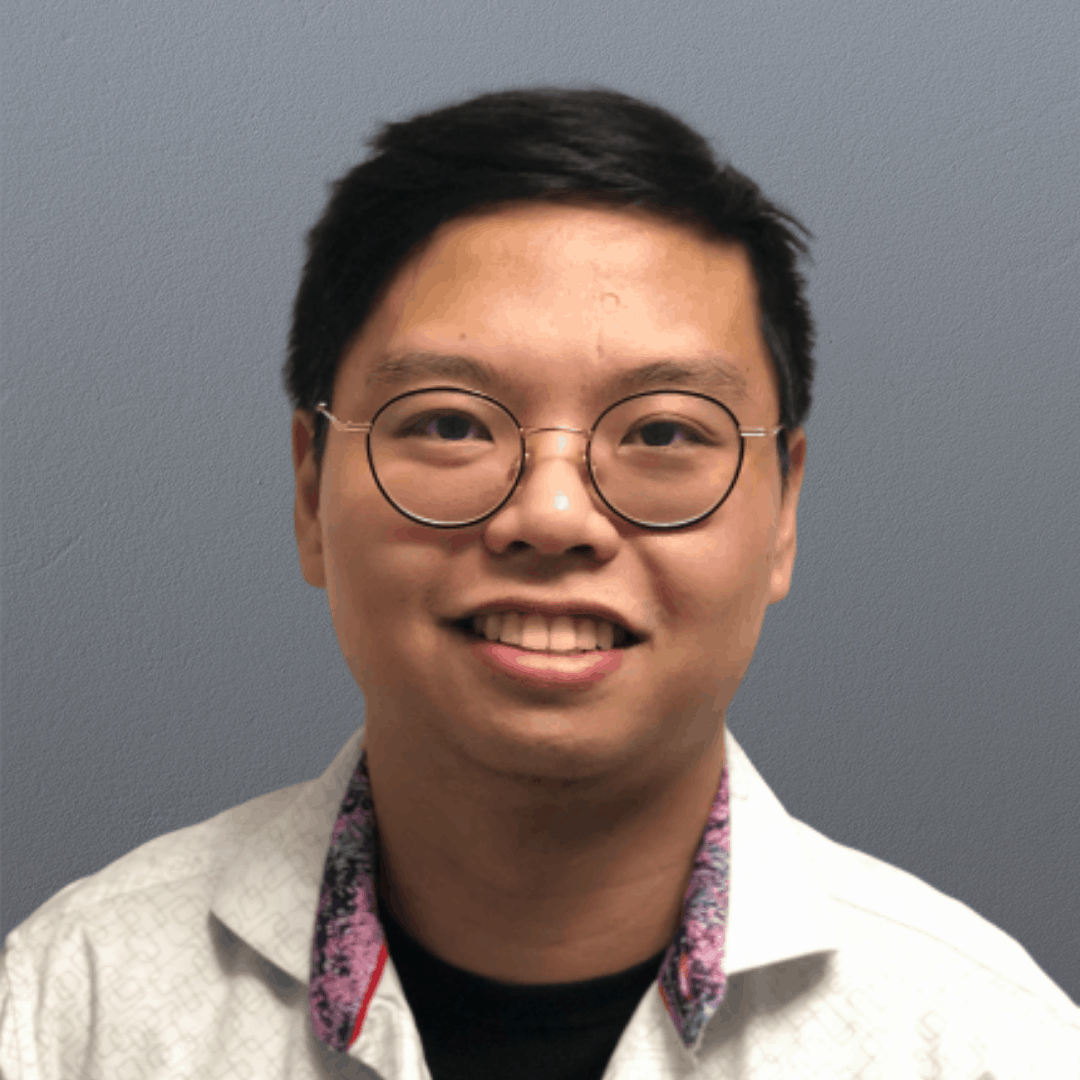 Kyle Lopez
3D Animator
Kyle is a 3D animator graduate from Vancouver Film School. He started off wanting to be a concept designer but after some classes in the animation workshop, he fell in love with it. Outside of work, Kyle watches Anime and plays video games.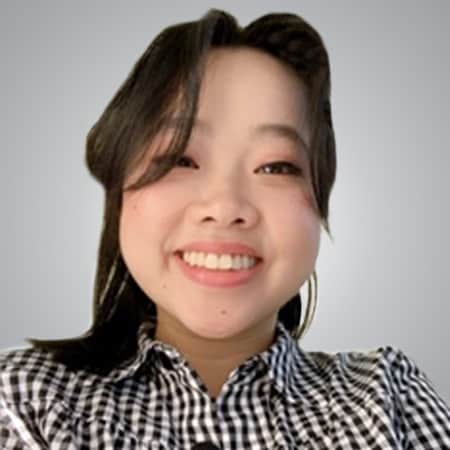 Nhi Hoang
Animator
Nhi has worked as a 3D animator on various film productions including "Detective Pikachu", "Sonic the Hedgehog", and "Cats". She graduated from Capilano University with a degree in 3D Animation in Films and Games. When not working, Nhi likes to bake and create art.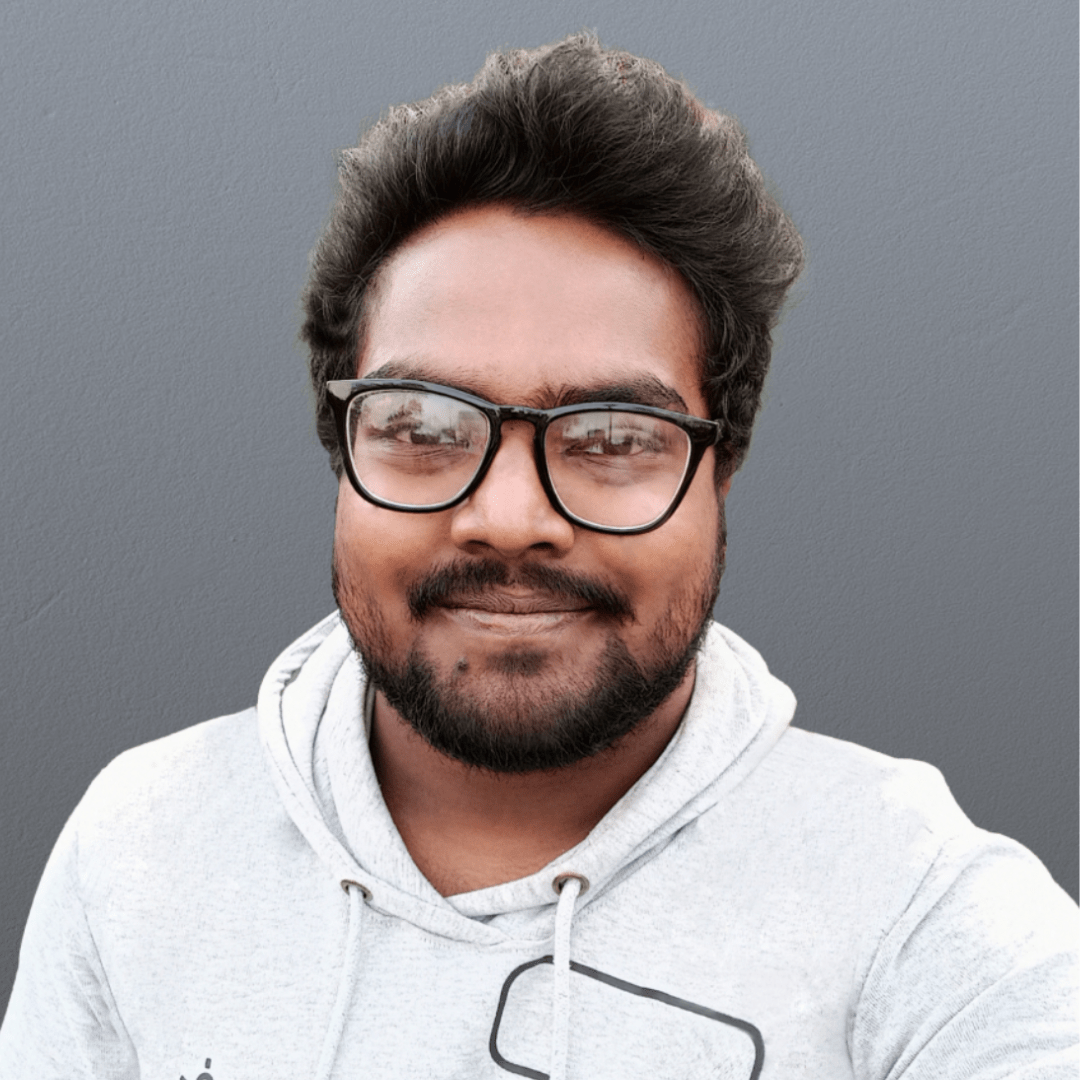 Sai Panuganti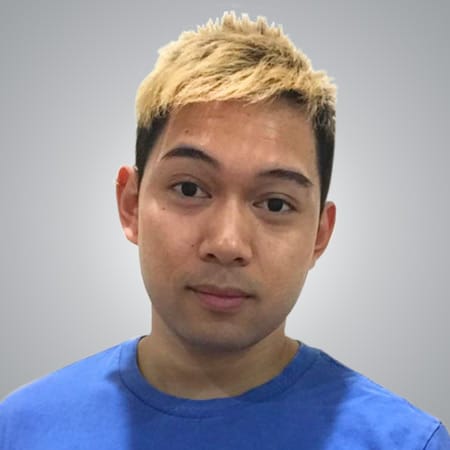 Rae Calma
Animator
Rae is a 3D Animator who graduated from Vancouver Institute of Media Arts, also known as VanArts. He was born in the Philippines but raised in the beautiful city of Vancouver, where he fell in love with animation. Outside of work, Rae loves to cook and play "Spikeball" with his friends and can be very competitive. Rae also has a love for sushi and Korean food.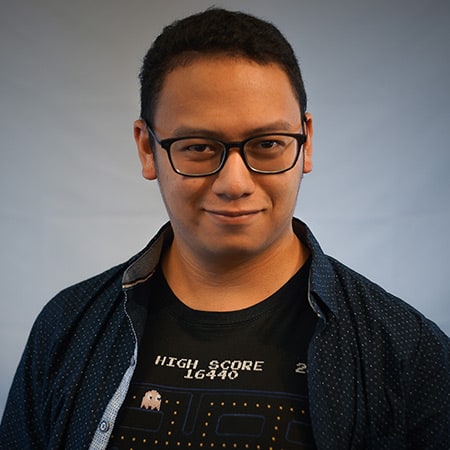 Ronell Roldan
Animator
Ronell is a 3D animator that graduated from the Art Institute of Vancouver. In high school, he pursued his hobby of 3D Animation and eventually found his way into the industry. During his spare time, Ronell watches anime and delves into the world of competitive Smash Bros.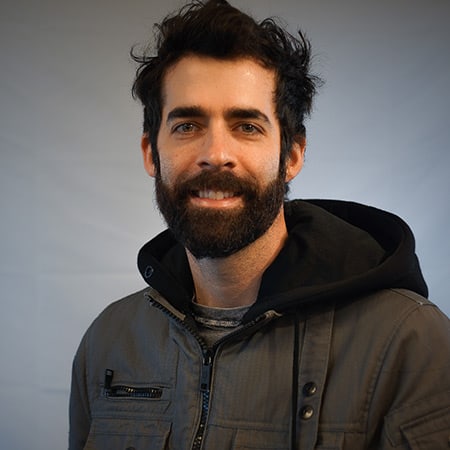 Skylar Zerr
Animation Director
Skylar is an Animation graduate from Visual College of Art and Design in Vancouver. He loves putting emotion into inanimate objects; creatures, bipeds and facial work are his specialty. Skylar also enjoys photography, editing, motion graphics and gaming with his pals on Steam.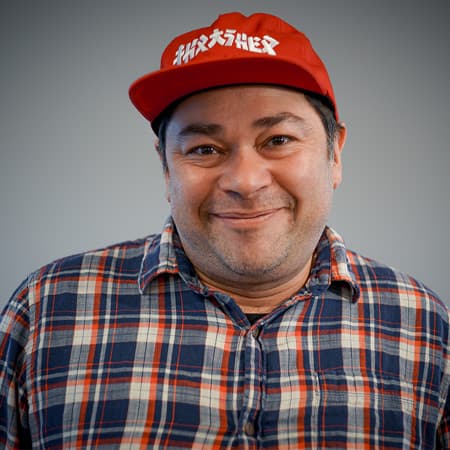 Oscar Castillo
VFX Lead
Oscar was born and raised in Los Angeles, a typical '80s kid who was obsessed with skating, surfing and painting graffiti. Skating and graffiti gave way to computers and movie making. Today, Oscar is a devoted family man who enjoys exercising and considers himself lucky to have found a profession that he loves.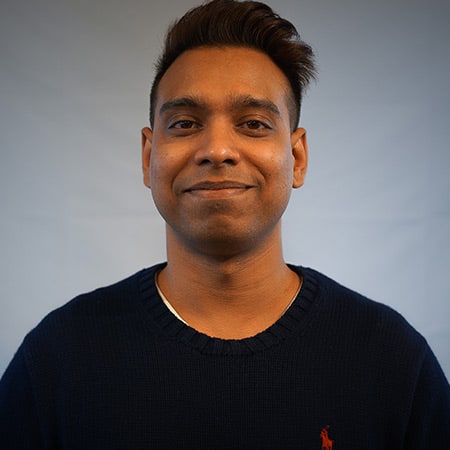 Saumik Chaudhuri
Compositing Artist
Saumik is a graduate from Lost Boys School of VFX, specializing in compositing. In his spare time, he enjoys drawing, playing guitar, and hiking. His favorite movie franchise is Harry Potter, which he credits as his inspiration to pursue a career in the animation industry.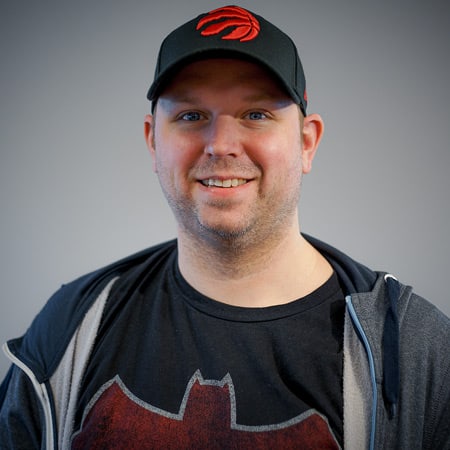 Sean Coghlin
Animation Director
Sean is an animator living in sun-soaked Vancouver, BC. The Animation Director at Arcana Studio, Sean brings life to various fictional characters & creatures, and has been working in animation for the past 15 years. Outside of work, Sean loves film, video games and sports.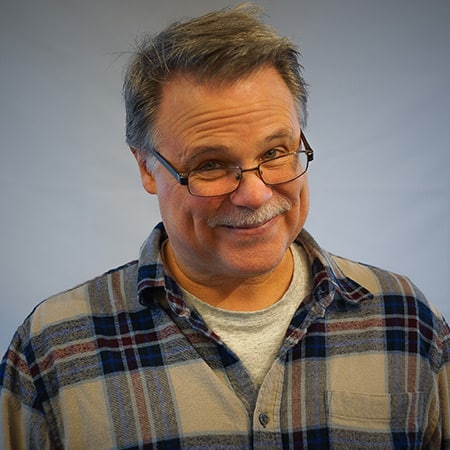 Steven Geeves
Animatic Editor
Steve is a storyboard artist with a passion for storytelling. His interests include partying with family & friends and all things outdoors.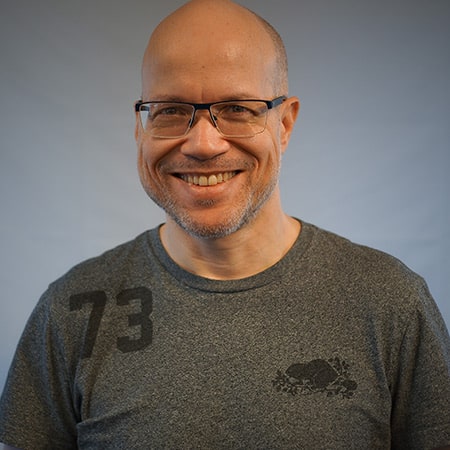 Toby Gaines
Look Development and Lighting Lead
As someone who gets to work with great people to make awesomely-cool stuff every day, Toby is living his dream. Toby considers lighting to be his life, having worked at it for the past 15 years.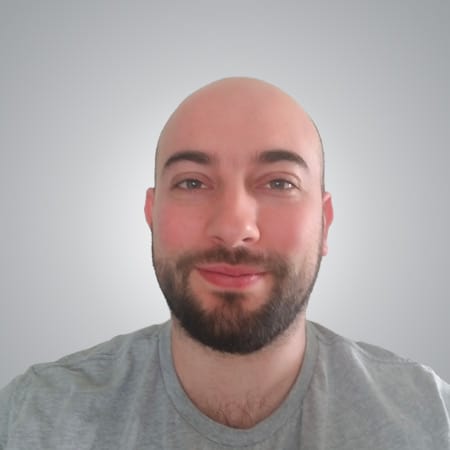 Ryan Aghniadis
Animator
Ryan is a 3D Character Animator who has always been fascinated by how characters can come to life on the big screen. After receiving his Bachelor in Graphic Design, he pursued his passion for animation and graduated with a Diploma from Vancouver Film School in Animation. Ryan loves to express himself through creativity so playing guitar is his first hobby and it helps him connect with talented artists around the world.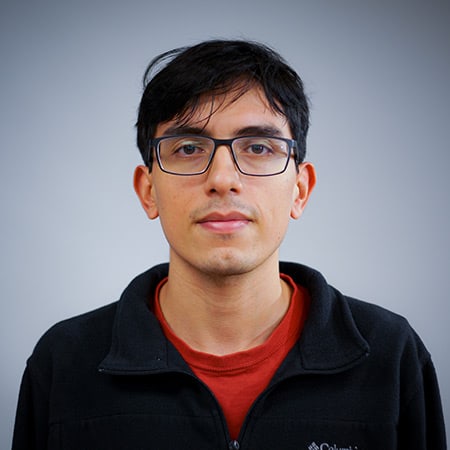 Daniel Ortiz
Production Assistant
Daniel was born in Vancouver, BC. He enjoys contemporary fine art and the outdoors.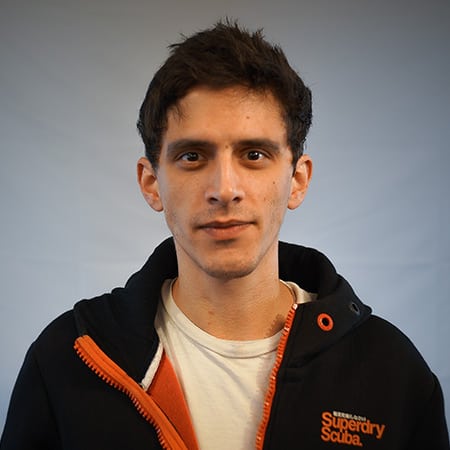 Carlos Isaza
Animator
An animator at Arcana, Carlos is responsible for bringing stories and characters to life. An animation graduate from The Arts Institute of Vancouver, he moved to Canada to pursue his dream-job as an animator. In his free time, Carlos likes to draw, paint and play video games.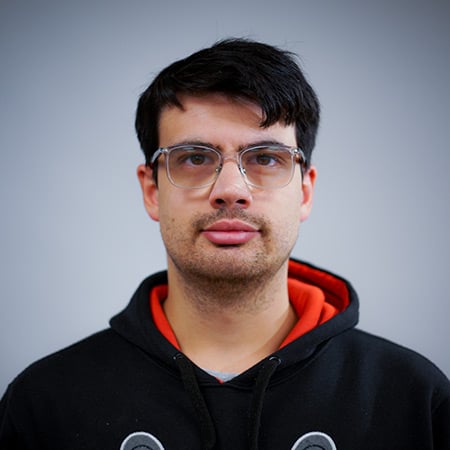 Chris Galle
Animation Intern
Chris is a Video Game & Animation student from Australia who is studying abroad. In Vancouver, he hopes to improve his skills in the industry and gain valuable experience. Chris also enjoys playing video games and arts & crafts.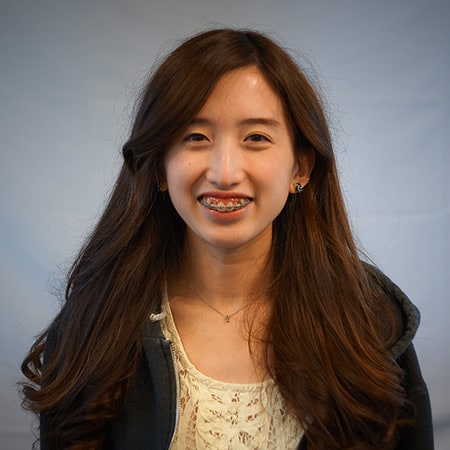 Alexandra Bustos
Concept Artist
Alex is a Concept Artist Intern currently studying towards her degree in Illustration and Animation. At Arcana, she continues to develop an ever-growing skillset in illustration. Outside of work, Alex enjoys video games, films, painting and broadway musicals.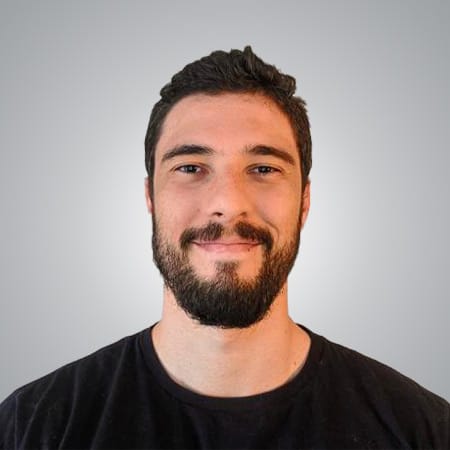 Matheus Toledo
Animator
Matheus is a 3D Animator and Visual Effects graduate from Vancouver Film School. Brazilian, he moved to Vancouver to pursue his dream of working in the animation industry and to help bring inspiring stories, characters and universes to life. In his free time, he loves hiking, Crossfit and spending time with his family.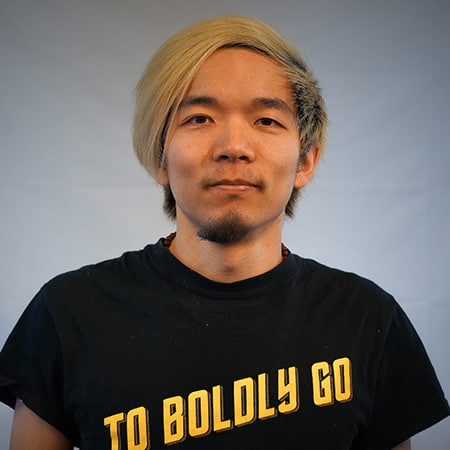 Andrew Tran
Production Assistant
Andrew was born in Vancouver, BC. He was raised by monks in the mountains of Mission and the vineyards of south France. His love of the arts led him to pursue his passion for film. During his spare time, Andrew enjoys music, singing, practicing guitar and improving his videography skills.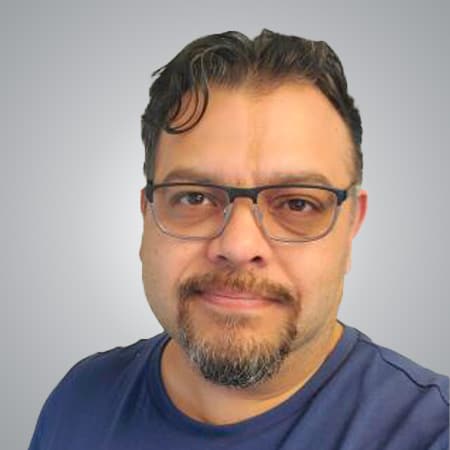 Hugo Morales
Animator
Hugo is an animation professional with over 24 years of experience. He began his career as a 2D animator, but later found his passion for 3D animation while working on video games. Hugo's game credits include: "Dragon Age: Origins", "Mass Effect 2", "Shadows of Mordor", "Transformers Forged to Fight" and "Mortal Kombat 11", to name a few. His film credits include: "The Ant Bully", "Fantastic Four 2", "Xmen 3", "Starbeam", and many more. In his spare time, Hugo enjoys tending to his garden, barbecuing a good steak and spending time with his wife and three kids.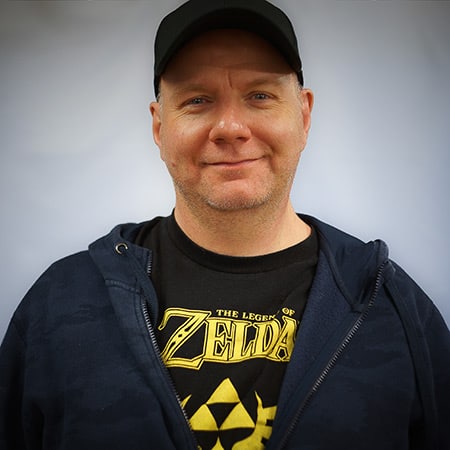 Ian Sorensen
Modelling Supervisor
Ian is an artist living in beautiful Coquitlam, BC. A modelling supervisor at Arcana, Ian has previously created digital art for film, VFX and video games. Outside of work, Ian loves Judo, BJJ and crafting for tabletop games.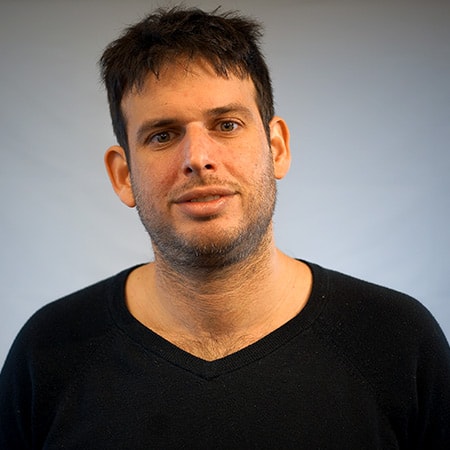 Lior Dahan
Surfacing Modeler
Lior is a 3D artist & concept designer with a passion for the creative process. His background consists of concept design, 3D modeling, texturing, lighting and rendering. He is always looking for opportunities to learn new tools and to improve his skills. Lior loves music, movies and, of course, his family & adorable daughter.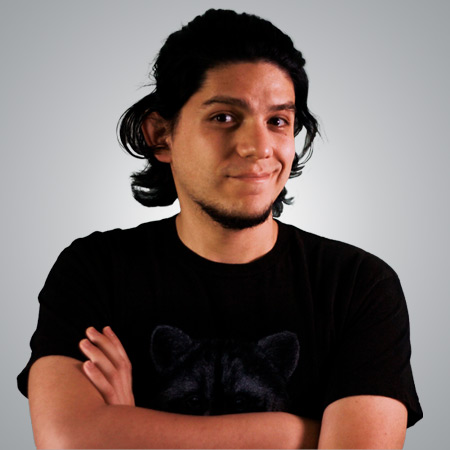 Jesus Nieto
Visual Effects Artist
Jesus is an experienced visual effects artist from México with a passion for film making and blowing things up (digitally, of course). He has a background working on set with the camera and lighting department as well as an Effects Technical Director Diploma from Lost Boys School of VFX in Vancouver. In his free time, Jesus likes to play guitar, write music and look for investment opportunities.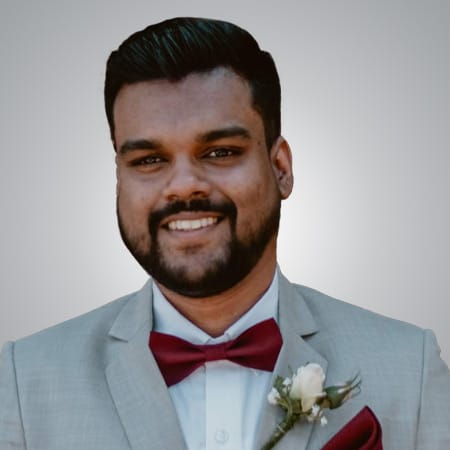 Nash Pereira
Animator
As a kid, Nash fell in love with animation watching animated films and sketching out the characters. He graduated from Vanarts in 2013 and has worked on such projects as "Aquaman", "Detective Pikachu" and "Sonic the Hedgehog". Nash has a huge passion for his work and is constantly striving to enhance his skills as an animator by learning from the extremely talented people he works with. In his free time, he enjoys listening to music, travelling, soccer and gaming.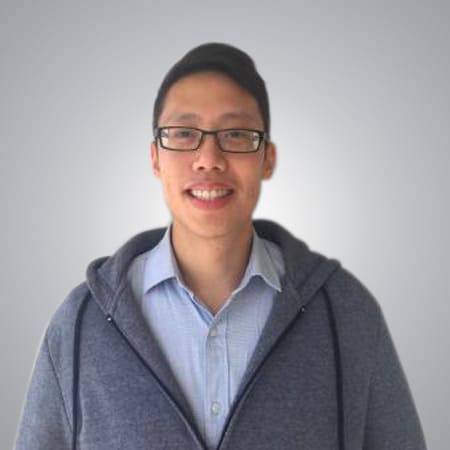 Leonard Lan
Digital Rendering Engineer
Lior is a 3D artist & concept designer with a passion for the creative process. His background consists of concept design, 3D modeling, texturing, lighting and rendering. He is always looking for opportunities to learn new tools and to improve his skills. Lior loves music, movies and, of course, his family & adorable daughter.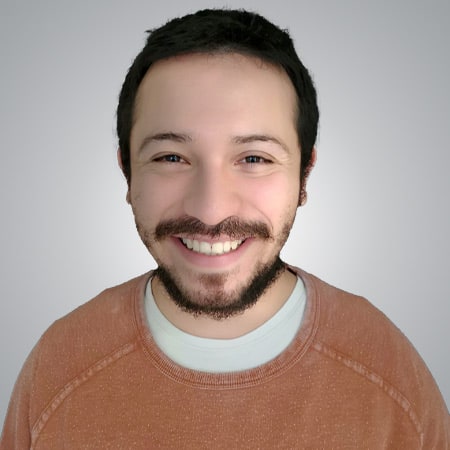 Carlos Oceguera
Animator
Carlos is originally from the southern Gulf of Mexico. He has been living in Vancouver for the past eight years and has been working in visual effects as an animator for over six years. In his spare time, Carlos works on personal projects including animated music videos and VR short films. He also loves spending time with his family, which includes Luna – a sassy black pug.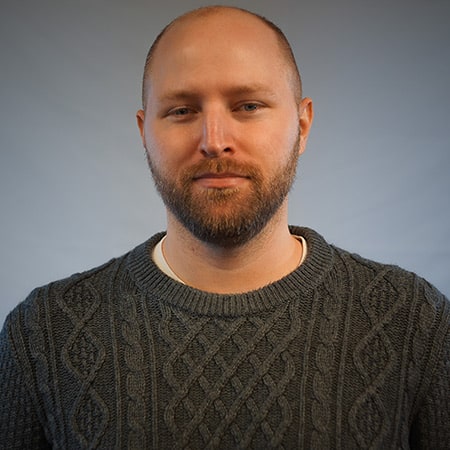 Cody Langton
Modelling Supervisor
Cody is a modeler (and occasionally a compositor), currently focusing on environments. As a fan of animation and horror movies, Cody is excited to help create the entertainment he enjoys so much.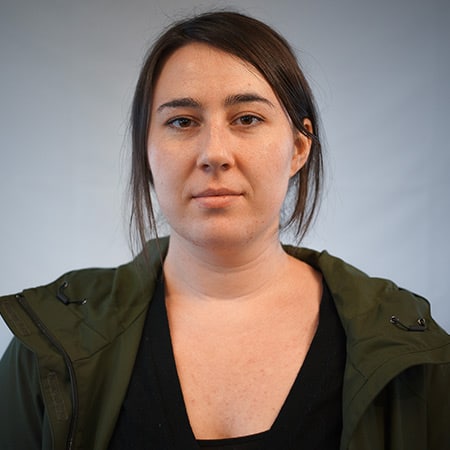 Kathleen Kiernan
Modeler
Kathleen is a 3D Modeler who enjoys creating realistic 3D environments. Her background in painting has contributed to her eye for texturing, as well as lighting and composition. She also loves sculpting, drawing and watching movies.
We are happy to welcome new people into are ever-growing team. Helping us take Arcana to the next level and exceed together.